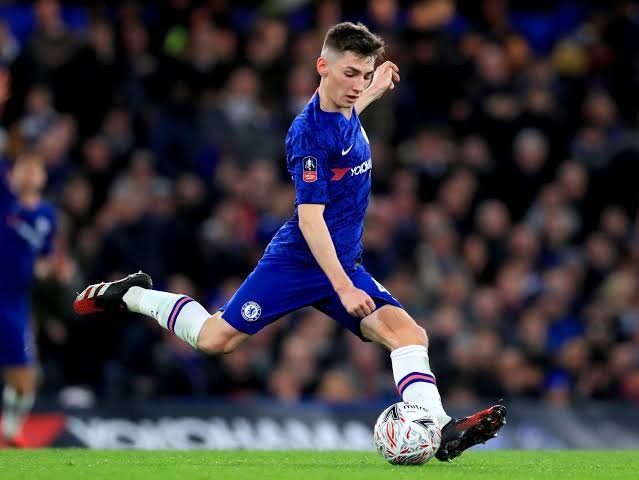 ---
Chelsea's 18-year old academy prospect Billy Gilmour has broken into the blues first eleven with blistering performance and two man of the match award from two consecutive outing. The former Rangers players who plays in central midfield has gotten a lot praise from the Footballing world and just recently Ryan Giggs said he's never seen a talented 18 year old such as Billy Gilmour. The Scottish Midfielder is a Fabregas-esque type of player with an eye for the most breathtaking ability to pass the ball and Frank Lampard, Chelsea's manager who just promoted the U-21 prospect has been full of praise for Gilmour who's fully taken his chances and settled in despite being only 18-year old. However I've raised a lot of concerns towards Gilmour because he's in the media as a result of British media hype and here's the reason why I share a lot of concerns.
---
The British Media
First of all I've seen a lot of Chelsea young players who's faltered rather than given the chance to develop. An example of players like this are Callum Hudson Odoi, who for me might still go down as the most promising English prospect who never realised his potentials as a footballer. He got an offer from Bayern Munich and this pushed him into thinking he's become the best. Gilmour is amazing but I don't think he'll run the show against a Bayern Munich side because he's an 18 year old without the experience it takes, decisions also entails being a footballer and the hype that the British media might place on the young 18 year old might alter his development as a football player who's starting to cut his teeth in a young Chelsea side.
---
If Frank Lampard Leaves Chelsea
Should Frank Lampard leave Chelsea now, it's unlikely that Billy Gilmour will continue his development, it is very difficult in football for managers to give young talent opportunities to showcase what they their abilities especially nowadays that managers are under the pressure to win trophies whenever they come to a new club. Frank Lampard in Chelsea have however brought out some young prospect to the limelight, promoting them to the first Chelsea team and this has become a platform where the world gets to see them. In truth without the trust of Frank Lampard, Gilmour might never break into the first team and this is also going to happen should the Chelsea legend gets sacked. So currently Gilmour needs Frank Lampard a lot at least he needs to play close to two years under the tutelage of Lampard to be refined and better and if not, then his development as a young prospect might be halted.
---
The Tussle With Jorginho For A Midfield Position
Gilmour's stats lately proves he's got better precision and better decision making than Jorginho, needless to say, Jorginho has got the experience and he's a More refined footballer but he's been shady and prone to errors in this current campaign. I feel it'll be impossible to relinquish midfield position to Gilmour and that's why I'm thinking that a 4-2-3-1 position will accommodate both Jorginho and Gilmour. It'll be problematic for Frank Lampard to make the decision as to who starts, whether it'll be Jorginho or Gilmour. Obviously in big games Frank Lampard will want to stick to a more established player in Jorginho and this might affect the fine form of Gilmour. However it is, this is the moment to groom teenage Prodigy Billy Gilmour because be seems like a football who's got it in him to go very far. However he might not and some factors might contribute so as well. Mason Mount and Players like Reece James too are slated to go far, but so far Billy Gilmour is the newest kid in the block and Chelsea must take time to groom him.
---
---
---
Interested in some more of my works?
.
---
---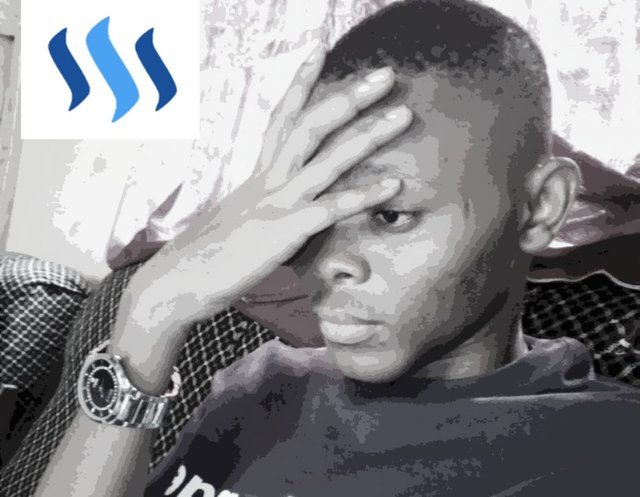 ---
My name is @Josediccus, a young Nigerian student who is a Dtuber, 📷 Psychologist, Poet And Sports Writer/Analyst. I'm using my contents as a process to create shared meaning as well as create expressions through which people on/off steem can relate. I believe content is a process to be enjoyed and relished and I'm up for any collaborations in my field stated above. Cheers
---
@Josediccus, your brother in pen and video 📷
---
I'm hoping to reach more people who are broken at heart and spirit, so share on any platform or resteem
---