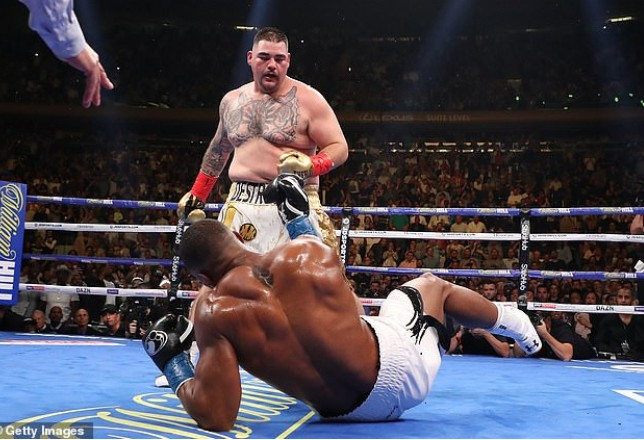 Image Source
Andy Ruiz Jnr has come out to say he won't honour an agreement to have his rematch fight against Anthony Joshua in a United Kingdom venue as he fears that is a 'set-up'.
The Mexican champion to the amazement of the world defeated Anthony Joshua on 1st of June in the seventh round to win and become WBA, WBO, IBF and IBO champion of the world.
This declaration is coming at the back of his reaction to the news of Dillian Whyte's alleged failed drugs test. The Mexican-American replied to a tweet reporting Dillian Whyte's situation saying: 'I'm not going to the UK for the rematch #issasetup.'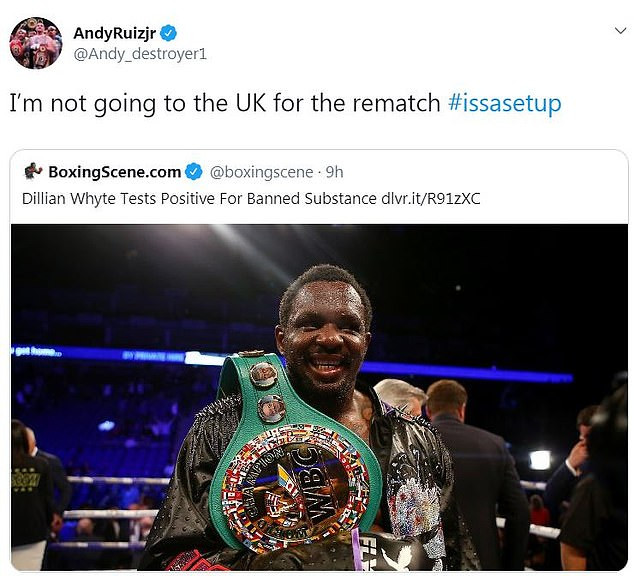 Image Source
Although the British Boxing Board of Control allowed the fight to take place according to legal procedures pending B sample tests and appeals as reported by Daily Mail reported. If Whyte's B sample result comes out negative then he would be cleared of any wrongdoing and his victory will stand.
I hope an agreement for the rematch is reached sooner as this is a match I highly anticipate and has a lot of interest in. And I'm sure a lot of boxing lovers is looking forward to the match.