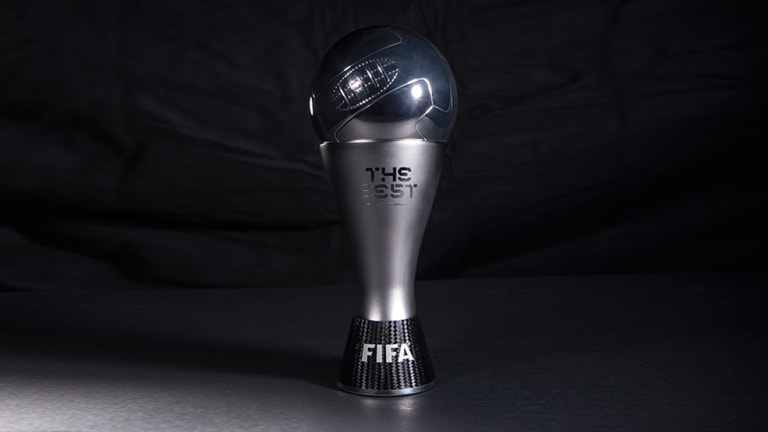 Image Source
A list of 10 players nominated for the prestigious FIFA World Best Footballer for the year 2019 has been put together.
As usual, the common suspects in the persons of Messi and Ronaldo made the list in addition to 8 other players who all seems to be outstanding in the previous footballing season.
The other players who made the shortlist are, Frenkie de Jong and Matthijs de Ligt which were part of Ajax side that reached UEFA Champions League Semi Finals, Liverpool trio of Sadio Mane, Virgil Van Dijk and Mohamed Salah, Tottenham striker Harry Kane, Former Chelsea and Current Real Madrid forward Eden Hazard and PSG wonder kid Kylian Mbappe.
The list was compiled by a panel of experts and the criteria used was based on the achievements between July 16, 2018 to July 19, 2019.
The mode of voting remains unchanged from past ones. Fans have the opportunity to vote for three players who they consider their favourites, in which the first choice will be awarded 5 points, the second choice will receive 3 points and the third choice receiving one point.
This will then enable the organizers to trim down the 10-man list to just three players with the highest votes. These last 3 players will be announced at the The FIFA BEST Football Awards show, which will take place in Milan on September 23.
This is going to be a keenly contested prize as most of the nominees had a very wonderful and impressive season.
I personally think the award is still between Messi and Ronaldo with Van Dijk also making the top 3.
What are your thoughts on this?!