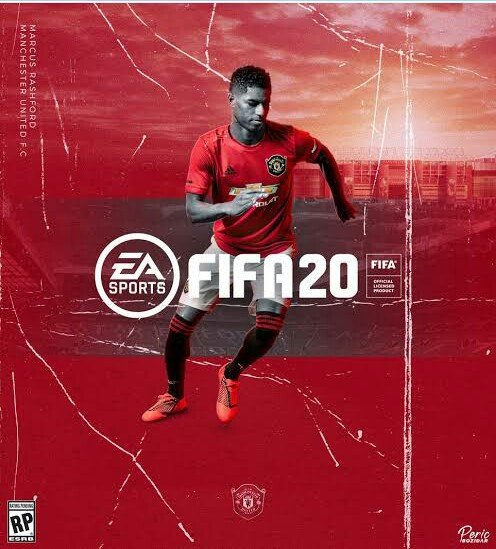 Manchester United is undoubtedly one of the best teams of the EPL since way back as it has been able to amass a number of trophies in its stock. But, however, since the departure of Sir Alex Ferguson, United has not been able to keep up with its pace and brilliant performance.
Recent stats.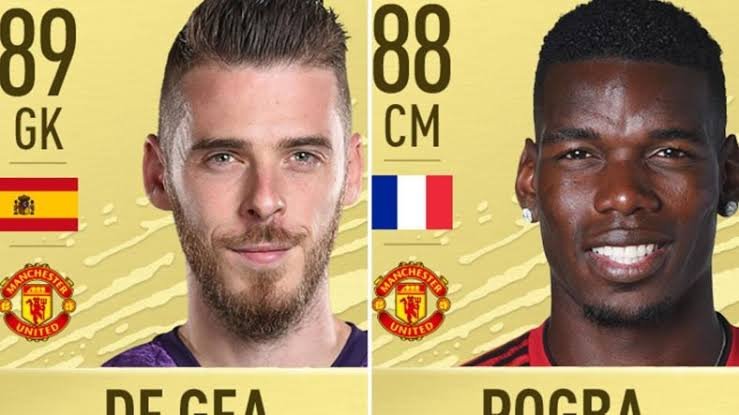 Manchester United has seen a change in the manager from former Chelsea manager Mourinho to Ole Gunner Solsjer the new manager. United is still highly optimistic for the signing of the record breaking defender Harry Maguire from Leicester City. These changes were administered due to the poor performance of the club with the most recent statistics showing the club failing to secure a position in the top four positions and as well as the poor performance of in the Championship leagues games.
With those stats, FIFA 20 has gone ahead to rate the players according to their performances in recent seasons and here are the ratings as shown below.

Goal keeper.
GK - David De Gea - 91 > 89
There was no questioning in Manchester United's defence last season which saw the former golden glove winner concede a number of goals and also create a lot of errors. With the new signings in defence, Manchester United should feel optimistic and have great hope in the Spanish international.
Defence.
Luke Shaw - 78 > 80
This is a player who has recently gained a lot of confidence since the arrival of the new Manchester United manager. He was able to score one goal and made four assists.
Victor Lindelof - 79 > 79
It can be seen that the Swede has got a lot of potential with great clearance at the back and has also been able to create over six clean sheets for the red devils. With the new center half signing, we are expected to see more great performance from Lindelof.
Harry Maguire - 82 > 83
The new record-breaking signing of a defender at a fee of £80 millions pounds comes with some huge expectations as observed from his game play at the former club, Leicester and the England National team.
Others:
Eric Bailly 82 > 79
Wan-bissaka - 76 > 81
Midfield
Juan Mata - 83 > 81
Fred - 82 > 85
Jesse Lingard - 82 > 81
Paul Pogba - 88 > 87
Nemanja Magic - 86 > 85
Forwards
Marcus Rashford - 81 > 85
Anthony Martial - 83 > 83
Daniel James - 59 > 65