#sportstalk: The Vision, Fun and Business Model of SportsTalk.Social and SPORTS
The emergence of SportsTalk.Social and SPORTS
In the post Introducing SportsTalk.Social and SPORTS , the founder @patrickulrich introduced the motivation and initial design of the SportsTalkSocial platform for organizing an enthusiastic and fantastic community for sports based on the latest progress on steem-engine and SCOT.
(You may read the above post to learn about its introduction. )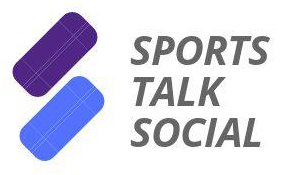 logo of SportsTalk.Social
SportsTalk.Social is an awesome project. I can see a lot of potential with the development and growth of this project, and its huge value to the entire Steem and blockchain ecosystem.
Why?
Because sports is one of the hottest topics in the online communities, the proejct will bring a lot of fun, and there're a number of successful business models that can be applied to make it into a real and exuberant business.
I'll discuss more about its vision, fun and business models below.
1. Vision
The sports platform to connect Sports players, hobbyist, institutes, and manufacturers, and reward their contribution to the sports world.
Let me describe how that could happen:
First, SportsTalk.Social has the potential to gather one of the largest sports fan community in the world, and motivate hobbyist and reviewers to share quality social activities and review about the sports.
Second, besides reviews and news highlights, SportsTalk.Social could host a lot of cool activities, such as

organizing more sports activities like #esports online game competition like FIFA, Starcraft, and Arena of Valor (王者荣耀), and reward the winners;
build online fan clubs for their favorite teams such as Real Madrid, or their favorite starts such as Lionel Messi.

Third, it bring the chance to invite sports stars like Giannis Antetokounmpo to register their account on Steem, organize the DTube lives that help the sports players and fans to meet online, and let the fans to vote for their superstars.
Forth, it can also invite organizations like clubs, institutes, and manufacturers to create their accounts on SportsTalk.Social to reach more audience and customers. With the help of SPORTS, the interaction among the organizations and hobbyist can be much more interesting and active.
With the help of #SPORTS, we're able to build a more collaborative online groups of hobbyists, and could change the sports world landscape gradually. These visions need to be achieved step by step with the efforts of all the stakeholders and most importantly, the enthusiastic community of SportsTalk.Social and Steem!!!
2. Fun
Besides the vision, I think there will be lot of fun to play with the SportsTalk.Social community.
Reward personal sports activities like Acitfit does, but beyond that with active team sports in all kinds of forms
Online #esports games by connecting to online game platforms, and reward the participants based on performance and statistics. The SportsTalk.Social project needs to connect with the APIs of the game platforms to define the rewards. SPORTS token can also be used in the #esports games in a lot of creative forms.
Host online video channels for sports game watchers to interact with each other and score the performance of players.
SportsTalk.Social may reward the star players with SPORTS, by introducing them into the platform, which will make the Steem ecosystem really fun and cool.
And there will be a lot of other cool stuff, which we can build around SPORTS token.
3. Business Models
Comparing to some projects hosted on steem-engine and SCOT, I think SportsTalk.Social is more likely to build some real business models soon.
Some options to adopt or test include:
Sports Game Bet on the hottest sports games like World Cup, NBA Finals, Champions League, Super Bowl, etc. All with SPORTS token.
e-commerce for sport games tickets with discount, purchase of sports equipment, advertisement and champion fee from sport equipment manufacturers to reach the customers based on accurate . All with SPORTS token.
Sponsor from #esports game makers and developers to reach more audiences and players.
I think business models are worth verifying, and the team can gradually figure out the best model for SportsTalk.Social.
Team
Finally, a strong team behind SportsTalk.Social is critical to reach its full potential.
I'm very interested to know more about the SportsTalk.Social team's vision and plan, and happy to learn from their great ideas.
I'm looking forward to the strong execution from the team to reach the milestones and potentials that they could be.
Reference
---
---