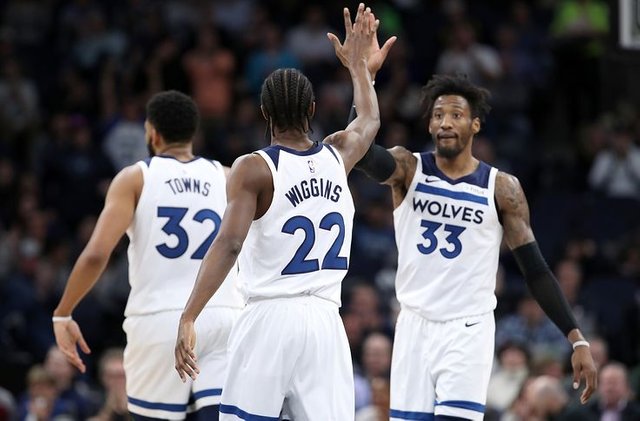 Source
I'll be honest, I never expected Timberwolves gone to be like this and I predicted they will be having their worst games this season. No proper trade acquisitions, sold Derrick Rose to Pistons, left by Butler to join Philadelphia, and Gibson's departure to New York. Despite of these, they weren't able to acquire a solid and proven player in their roster.
Ryan Saunders, their young head coach seem to be very optimistic before the pre-season and I've been looking on their facebook pages and I was pretty shocked why this team has so much confidence with their postings. I was like "c'mon guys, I even can't think you'll win 20 games in this season".
But what happened was different. I noticed that their confidence before the pre-season has something to do with the players. The players looked confident and composed. This is not the Minnesota Timberwolves I known, who is always fallen in the West.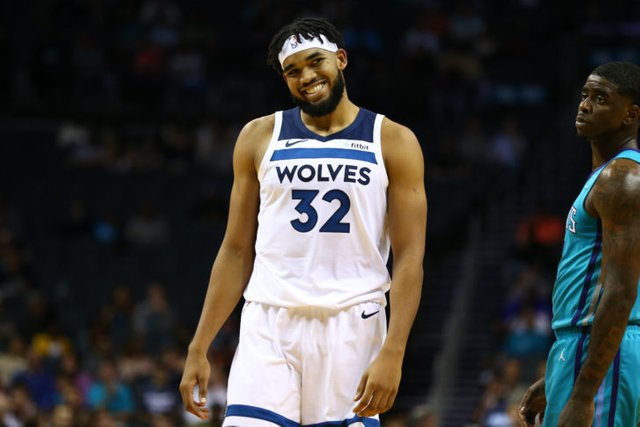 source
Karl Anthony Towns was explosive. This man literally is one of the underrated players in the NBA who can deliver. A big man that can do everything including threes. Look at his stats, this man put up 36 points in a win against Brooklyn away and 37 points with the win against Charlotte. Goes to show that this man is the foundation of Timberwolves.
Key additions for this is Andrew Wiggins stepping up for Timberwolves. Many have questioned his max contract if they're worth it for Minnesota and the first two games for the Wolves proved that the Canadian forward is deserved for the contract. He scored 21 and 16 points in their first two games, good enough to lift up the Timberwolves 2-0 in the standings.
I'm seeing that its probably because their coach is young and energetic to bring the young guns their fire. Saunders was able to develop this squad from scratch to a team where the potentials were maximized. I'd like to see them getting a good three point shooter in the transfer window and a backup utility center.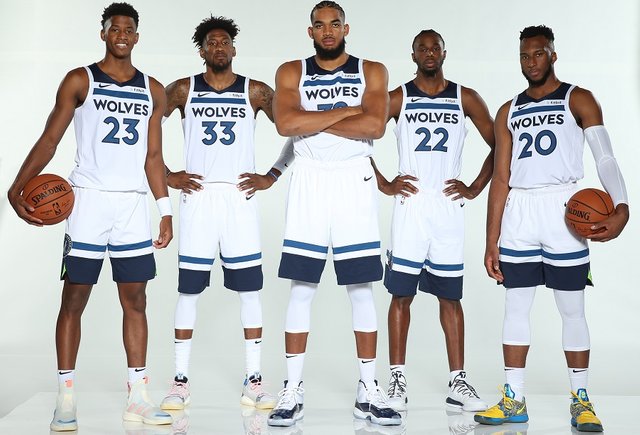 source
---
For more football updates and sports related talks, click the "Follow" button and support me by clicking that upvote button.