My favorite sport

My favorite sport of all time or any time is definitely football. Not the American football but the British football popularly known as soccer in the United States. It's my everyday crush game and I can't seem to get enough of this lovely sport.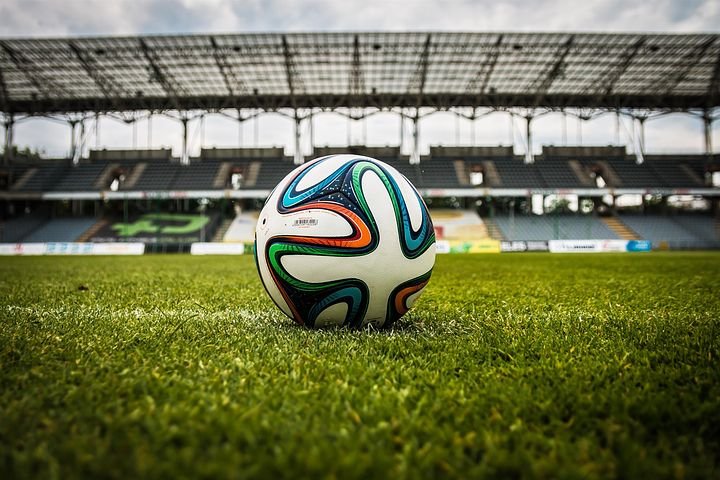 source
Football as it is popular called is a game that could be played among a number of people, but the standard number of people recommended, recognized and approved by the footballing governing bodies is a total of 22 players which translates to 11 players versus 11 players.
They are usually so many positions and tasks for each players in the team although the main objective of each and everyone on the team is to score and win a match. The positions in which a football have are:
Goal keeper
Defenders
Midfielders
Attackers
Each and every position are tasked with different responsibilities, for instance, the Goal keeper is tasked with catching the ball and preventing the ball from entering the goal post. The goal keeper is usually stationed at the front of the goal posts and also been protected by the defense.
The defenders main aim is to defend and provide a great cover for the goal keeper and also to win the ball from the opponent and give to midfielders. The defenders makes life hard for their opponents and help to prevent the opponent from scoring.
The midfielders they act as the link between the defense and the forwards. The midfielders helps ease transition of the ball from the back to the front. They supply the ball to forwards. They are mostly the creative section in the footballing position and they sometimes also acts as shield to the defense lines.
the attackers or fowards are most likely the strikers and wingers and they are concerned majorly about scoring. They are all about putting the ball at the back of the opponent net. The attackers usually try to create countless problems for the opponents and await an opportunity for the opponent to slip off and they capitalize on that.
note: All the footballing positions can score goals too but it is usually expected mostly from the attackers. Also, All players are expected to defend against the opposing team but the Weight falls heavily on the defense section.
Football is an international sport that is played all over the world. Countries against countries can play the game, so as club sides also.
the team that scores most in a football match is declared the winner of the game. Football is so easy like that.
Twitter promotion
https://twitter.com/mr_lebey/status/1161614286046801920?s=19
---
---