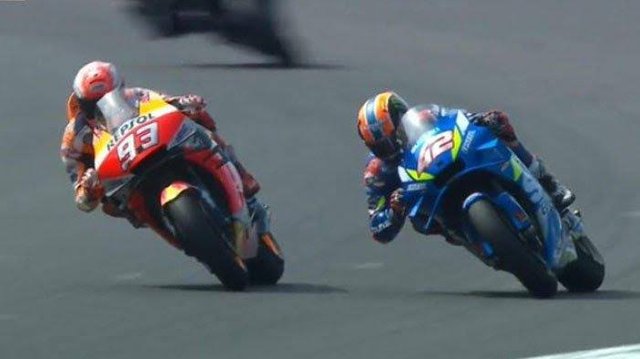 Source
It was truly a nightmare for Marc Marquez for the third time. Marc Marquez had to lose the last corner after being defeated by Alex Rins in the 2019 British MotoGP race at the Silverstone Circuit on Sunday (8/25). Leading in most races, Marquez narrowly lost to Rins in the 2019 British MotoGP race. Marquez lost at the last corner and in the straight line entered the finish line a few seconds adrift of Rins.
In the previous Austrian MotoGP race on August 11, the top of the 2019 MotoGP standings was defeated by Andrea Dovizioso, also at the last corner nearing the finish line.
the failure of Marc Marquezi in the first race in the Qatar MotoGP, the 26-year rider was also defeated by Dovizioso at the last corner. I think this is something that has been understood by his opponent how the tactics or weaknesses of Marquez at the last corner. Marquez must realize this so he no longer underestimates the strategy of his opponent at the last second.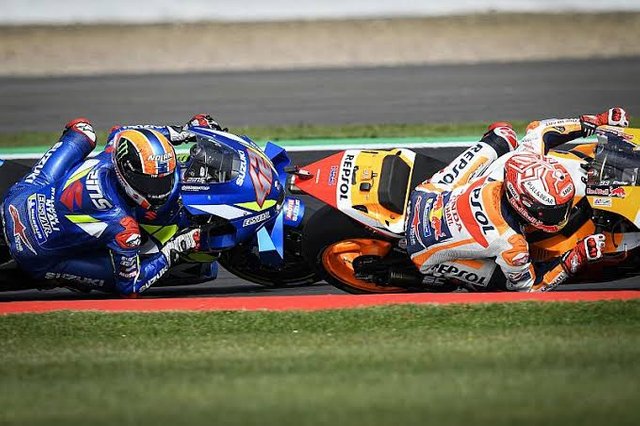 Source
Despite losing to Rins, Marquez continued to widen the distance at the top of the 2019 MotoGP standings. The reason was, Dovizioso failed to finish the race at the Silverstone circuit after crashing into Fabio Quartararo's motorcycle. so the results in the 2019 British MotoGP make Marquez now 78 points ahead of Dovizioso at the top of the standings.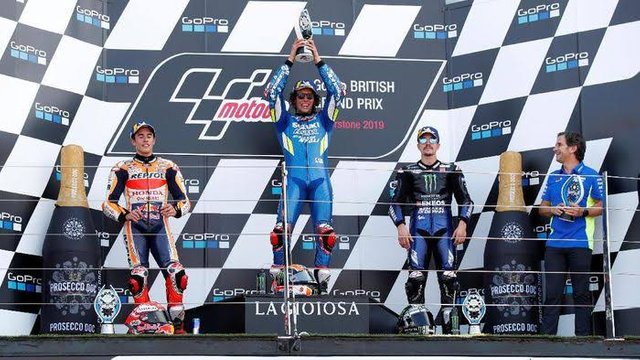 Source
Meanwhile the 2019 British MotoGP podium was taken by Yamaha Energy Monster racer Maverick Vinales, who was ahead of his team mate, Valentino Rossi. And for the next race will take place at the San Marino MotoGP, 15 September. we will watch together the speed race that is displayed by them on the San Marino circuit. and maybe Marquez will repeat his nightmare there? I hope not...!