Memphis and Minnesota will meet at the end of the summer league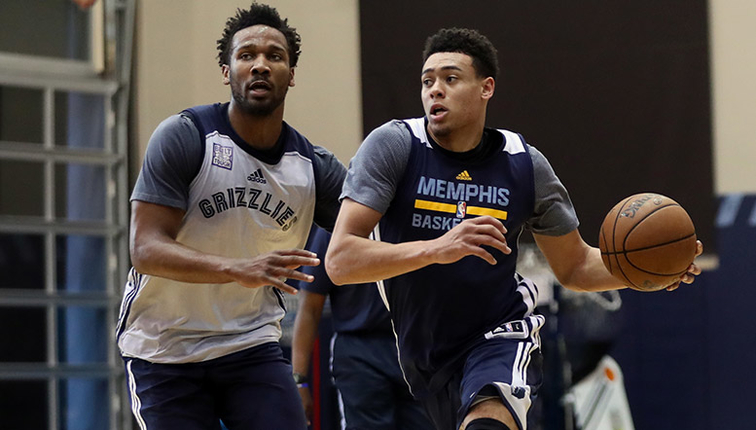 Article Source: https://nba.sport5.co.il/articles.aspx?FolderID=403&docID=319589&lang=HE
The Las Vegas Summer League is coming to an end and the night (between Sunday and Monday) is the two finalists in the final of the short playoff tournament, which closes the event. Memphis, who overcame New Orleans 86:88, will play on Monday night (4:00, SPORT5) against Minnesota, which defeated Brooklyn with 85:77.
Memphis - New Orleans 86:88 (extra time)
Brandon Clarke, the Rocky who was named 21st in the draft by Oklahoma City and immediately traded for the Grizzlies, was great with 23 points and 14 rebounds, but the top scorer Tyler Harvey, with a three-set 81:81, three seconds to the end of the legal time. On the extension, Clark raised the bears to an eight-second lead and after Alexander Alexander Walker, the Rockies of the Flexes (who of course played without Zayon and Williamson almost all of the summer league) lost a ball, Keanan Evans scored once from the line and the last attempt of New Orleans did not go anywhere. Jackson Hayes settled for 3 points in New Orleans.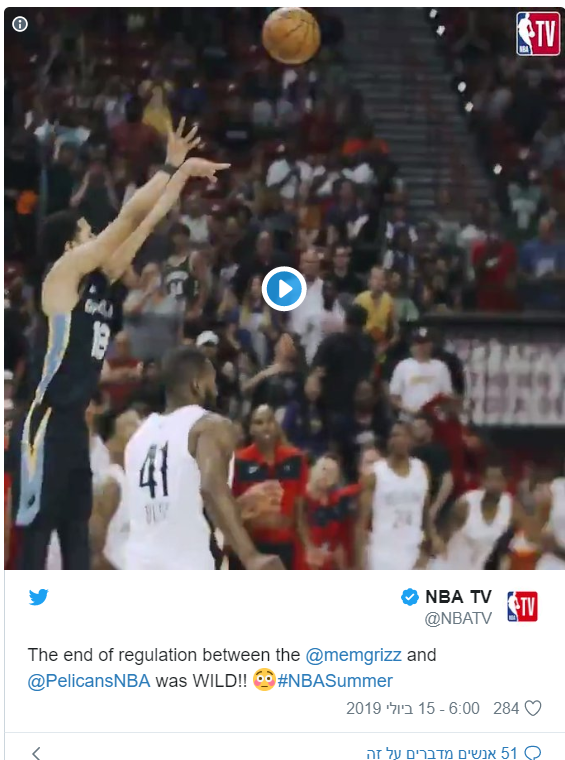 https://twitter.com/NBATV/status/1150600874441498625
Minnesota - Brooklyn 77:85
The Nets opened up with a 0: 9, but Minnesota was much better, especially in the third quarter (11:24), where its gap climbed to 25 points. Brooklyn almost came back with the last quarter of 6:18 (in 10 minutes, according to the summer league rules), but that was not enough. Naz Reed led the scenes with 20 points. Jarrett Allen ruled under the baskets on the other end and finished with 15 points, 14 rebounds and a pair of blocks.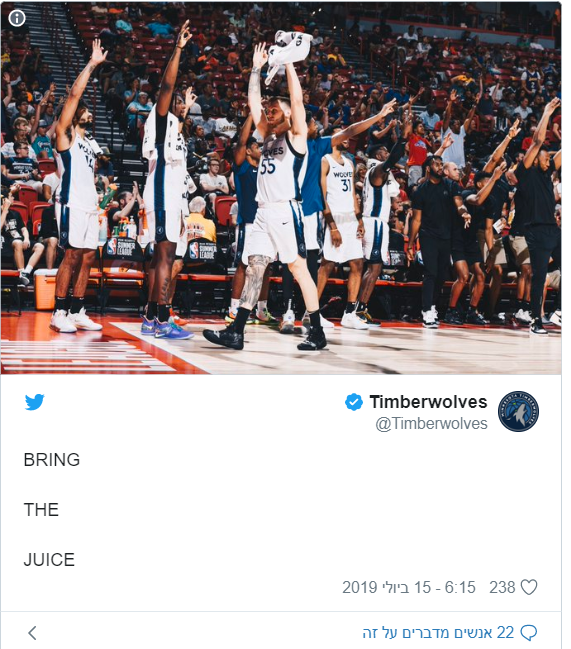 https://twitter.com/Timberwolves/status/1150604713613766656
---
---