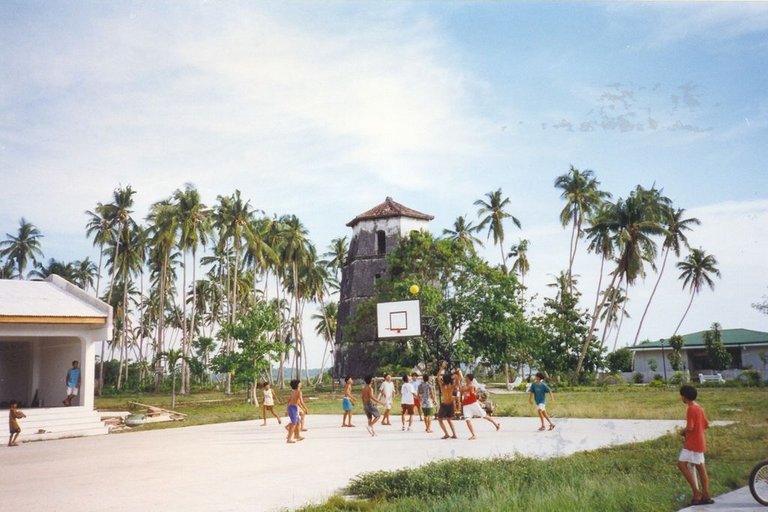 Children playing in the streets
Filipinos are one of the most passionate people when it comes to sports. Basketball being the most popular sport in the country is reflected even in the commonest of the corners. If you have a chance to walk in any street you'll see at least one of those make shift basketball courts (most of them are half courts), a few are even occupying spaces for public roads. Boards are usually made up of wooden scraps and rings often don't have their nets. You can see players in the half naked bodies as the games become longer and sweatier. Most of them are on their slippers, a few lucky ones have their shoes (which are often imitations from top brands like adidas and nike), and you can even see players playing bare footed basketball on these streets. There are small bets some times but most games are just played for fun. For these players this will not make them rich, it's the joy that the sport is giving them and the camaraderie they develop that makes every sweat worth it. For me it's just pure passion. It's a rewarding experience not just for the players but also for the spectators who cheer for them.


The Philippines currently sits at the 31st position out of 165 countries on the FIBA world rankings. It's not that high but the country is still a force to reckon in Asia. For a sport dominated by taller players from Europe and America, Filipinos have proven that they might be just shorter in height but their hearts wouldn't lose to anyone.