Asked if he could sign for Laotaro, if he was Barcelona's sporting director, Suarez replied: "It will depend on the circumstances and what the club needs at that moment.
Barcelona star Luis Suarez on Friday talked about the attacking candidates for his position in the Catalan team.
Suarez said, in comments quoted by the newspaper "Mundo Deportivo" Catalan: "There are a lot of good young strikers, I personally follow certain attackers, because I like watching their ball .. whether they are young or old."
He continued: "The first of them Tommy Abraham Chelsea striker, I think he developed very well, where he finishes the attacks wonderfully, and is moving well despite his young age."
"He's obviously a great scorer, but the reality is that he's an Inter Milan player now."
Earlier, Suarez said he understood Barcelona's desire to sign a new young striker.
Abizaid: "I also love Valencia striker Maxi Gomez, apart from being Uruguayan, he is a player with many characteristics, which any club can wish in his striker."
He added: "There are also others, such as Inter Milan striker Laotaro Martinez, who also shows a great level."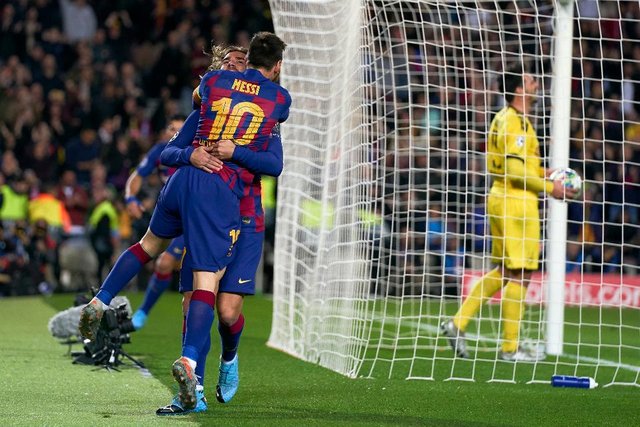 Image Source