Nissan Ramps Up eSports Initiatives and Could Steem Play a Part in All of This?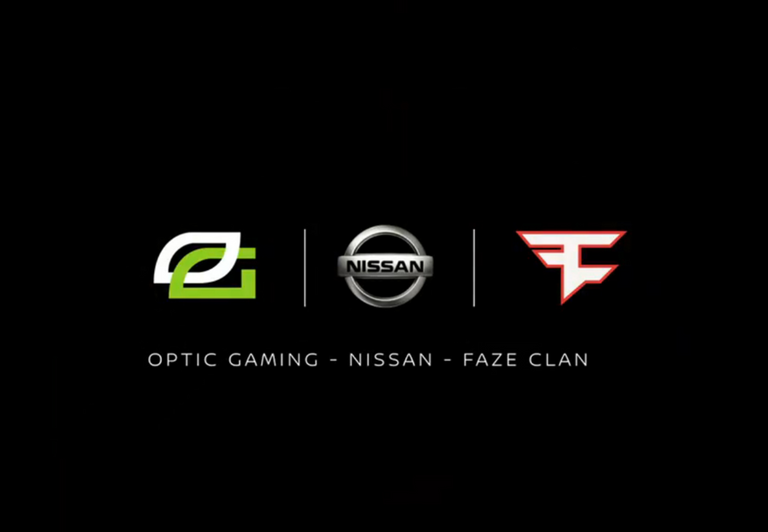 ---
Last week I wrote a post about how Chevrolet was joining the fray of car companies investing into eSports advertisement.
I have no certain proof of why we have these car makers going all in into eSports other than maybe they believe people that are into eSports might be the ripe age to start investing into their first vehicle, because let's be fair, old folks are not tuning in to DOTA or the overwatch league! I assume they are doing is because the age range is probably late teens to early forties and those are always good targets for advertisement, especially now that most people that age don't watch that much T.V and aren't exposed to the old medium of advertisements car makers used to utilize for their marketing purposes.
The Japanese company Nissan has partnered to not one, but two teams: FaZe Clan and OpTic Gaming.
Nissan will be providing money, jerseys, swag and vehicles in exchange for the usual stuff, their logo being in every piece of apparel the team uses, on their website and that they use their vehicles for any media content the teams produce. A pretty nice deal If I have to say so myself.
I wonder if we will eventually see public results from these campaigns and how their efforts to target Gen Z pan out but I doubt it.
I have been also brainstorming ideas in how crypto currencies could get involved into their market but I have to do further research into other projects working on similar things.
Makes me ask myself a question... Could Steem eventually leverage it's decentralized power to sponsor an esports team and get our names out there? Will that be profitable at all for us? Studies say people that are into eSports have a higher purchasing power than the average, so could we leverage that in favor of our blockchain?
---
---