To whom it may concern,
It is with regret that I ask you to consider this post my resignation letter from writing about football on the Steemit platform. Suffice to say, this is not a decision that I have taken lightly, but rather one that has been in my mental post for a long time indeed.
When the man on the left is reviled and the man on the right viewed a hero of the people it is time for a rethink of major proportions.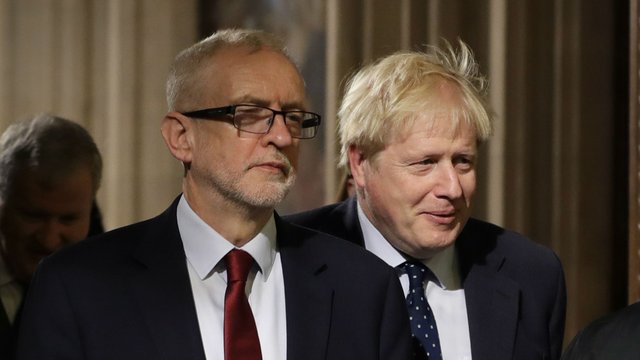 Image
For many years I have been attempting to write one post per week on football but I am yet to succeed. Unsurprisingly this latest attempt, that began with all the enthusiasm of the others, has petered out in familiar fashion. Do not think for a second that I am not excited by, or interested in, Southampton's latest battle against relegation. Indeed, my metaphorical boat is still floated by the prospect of Frank Lampard's Chelsea visiting José Mourinho's Tottenham Hotspur on Sunday afternoon. Likewise, Liverpool's imperious march towards a first league title in thirty years still has my eyebrow raised in a curious fashion. It is just that it doesn't matter enough for me to devote several hours of my life to drafting, writing, deleting, redrafting and writing the articles. Nobody reads them anyway, in fact it is highly likely that nobody will be reading this. For too long I have been the Eleanor Rigby of football writing and it is time to say that enough is enough.
There are, in short, more important things happening in this country and the world at large than a bunch of millionaires kicking a ball around a field. Moreover, the amount of attention we pay to the combined social opiates of football, reality TV, video games and any other number of mindless activities is the very thing that allows the ruling classes to painfully dry fuck us every day of our lives. The rich continue to get richer, the poor slide further into poverty and despair and meanwhile, more people watch the final of Strictlythan a debate between the two men who are fighting for the privilege of running the country.
At times like this football pales into insignificance. Writing about the actions of one group of millionaires whilst simultaneously despising the actions of another no longer seems like a viable use of my time. There will be occasional posts over on Scorum but these will be confined to matters of betting and trading. Meanwhile, I will use this space to air my views on matters that are more pressing, more vital than whether Ralph Hasenhüttl knows what the fuck he is doing.
So long and thanks for reading, if indeed you ever did.
---
DONATE
Got more money than sense? Why not donate BTC to Marcus? This will help more articles get written and enable future schemes to get started: 3AqCWfcCPaxsaGZm9LKekWcdByg6qeJByu
---