Today's history marks the remembrance of the unforgettable Olympic Games for football and sports lovers in Nigeria at Atlanta 96' 23years ago.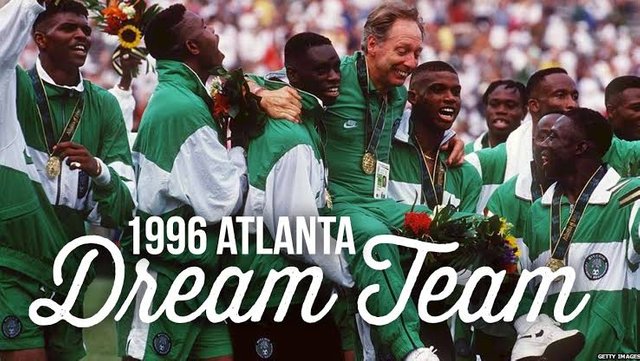 source
This day also marked the first time a non European or South American team would win the Men's Football gold at the Olympics in history of the competition.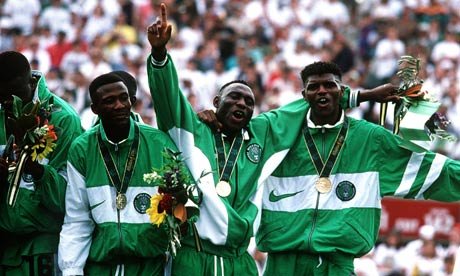 source
The Nigerian football team won the gold medal at the event which remains the biggest highlight, and an evergreen story of joy and unforgettable moment for the country.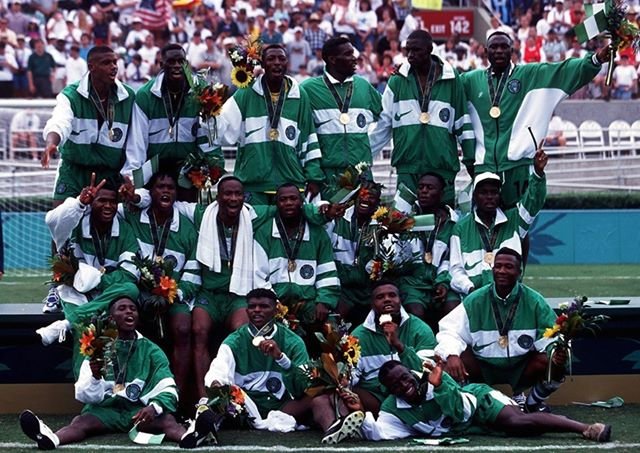 source
It is also a moment that marks the first time an African team will claim the Olympic football gold medal in the tournament.
The journey to the football gold medal for the country was not a smooth one. Nigeria then faced serious political issues that had claimed a lot of lives. General elections had taken place three years earlier, and it was believed to have been won by Chief M. K. O. Abiola. Abiola was in detention at the time of Atlanta '96, a year after famous activist Ken Saro-Wiwa had been executed by the Sani Abacha military junta.source
during this hard time back then it was been known that football was the only source of hope and joy for Nigerians 23years ago.
Though the country won the Africa Cup of Nations in Tunisia two years earlier, and also made their debut in first ever FIFA World Cup in the United States in 1994.