Real Madrid and Atletico madrid produced a match full of goals in a 10goals thriller that saw Atletico madrid defeat Real Madrid 7-3 in the international champions cup on friday.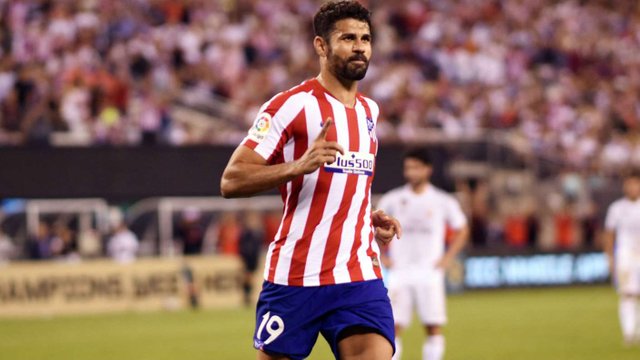 source
Atletico madrid striker Diego Costa scored four goals in a dramatic win for Atletico madrid that saw them came victorious.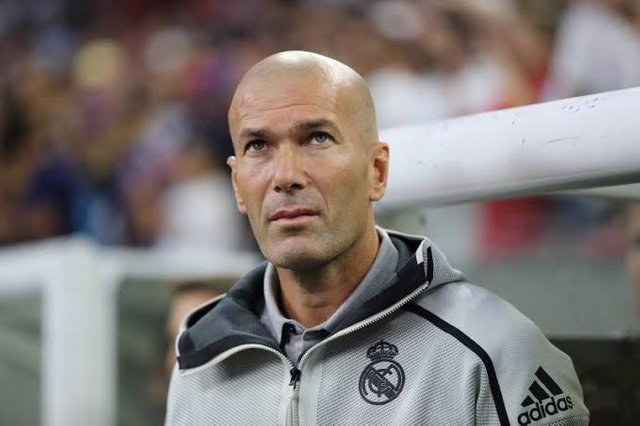 source
This wasn't a good result for the Real Madrid boss zinedine zidane but has insisted that is club is convinced of having a good season.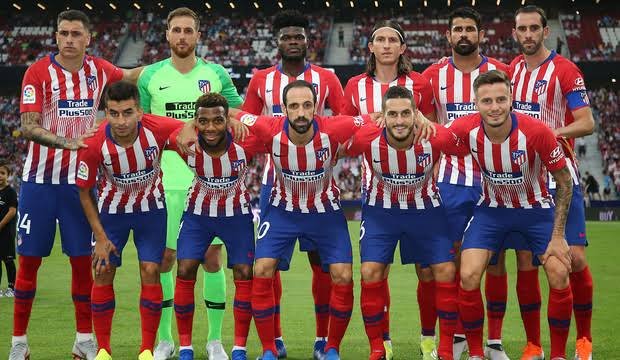 source
Atletico Madrid were in control over the match as they went on to win the first half 5-0 at MetLife stadium New Jersey.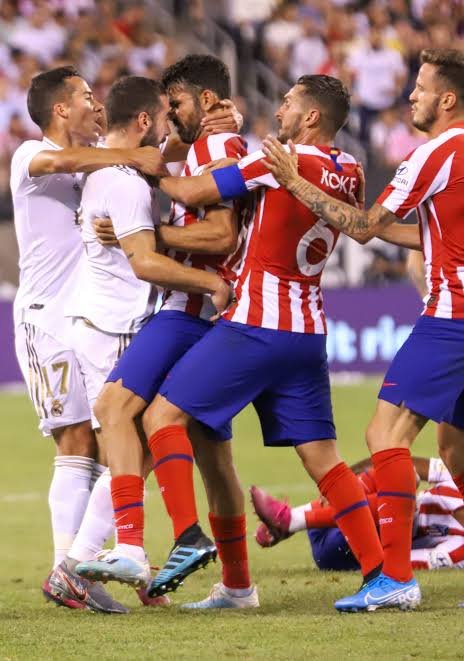 source
Diego Costa was really having a great time in the match that made him score four goals before he was sent off, along with Real Madrid full-back Dani Carvajal, following a clash in the second half.
So far so good,it was an entertaining match at MetLife Stadium, where the margin of goals could have been more if not for some defending and late goals from Karim Benzema and Javi Hernandez.
Real Madrid manager said we weren't at our best at eight minutes we have already conceded two goals. There was no response from us to change something in the game.
We lack so many things in the game that made us not to get back to it. Atletico Madrid were better off at everything. There is nothing more to talk about says Zidane.
"We are preparing a season and being calm. We have to be on August 17, with the first league game. For now, we have lacked things for sure tonight."
"Today we cannot be happy. For the rest I am convinced that I have a team that will compete and very well. That's it. We have to go back and get some rest.
Real Madrid would face Tottenham on July 30 and Red Bull Salzburg on August 7 before opening their La Liga campaign against Celta Vigo on August 17.