Virgil Van Dijk UEFA Player Of The Year
No doubt that our awesome defender, Virgil Van Dijk could win the UEFA Player of the Year award because of his great performance for my favorite team, Liverpool.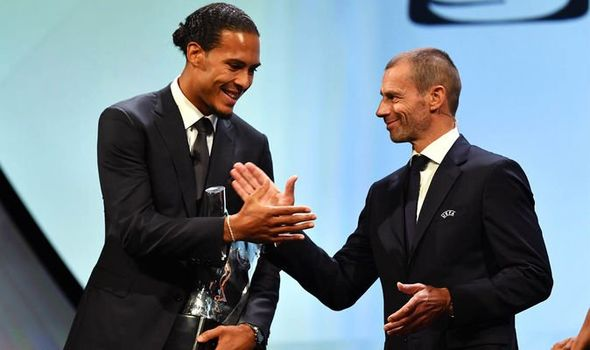 Many people said that Messi and Ronaldo were still the best players in football and in every year that they played, they are still best and no one could beat them but for me, it's all bullshit.
How come that Van Dijk couldn't win some awards because of Ronaldo and Messi? Did they played well in the last season? Well, tell me how could they win this award buddies.. LOL!
Van Dijk deserved to win this award because he is one of the best defenders ever known in the Premier League and even in Europe and who won the best league in the football history which was the 2018/19 UCL title.
I can't still see any reasons not to see Van Dijk to get his deserving reward and even the people arould couldn't think of it and that's because we all know, including the haters, knew that Van Dijk is one of the best of the best defenders of all time in the history of football.
You'll Never Walk Alone
---
---