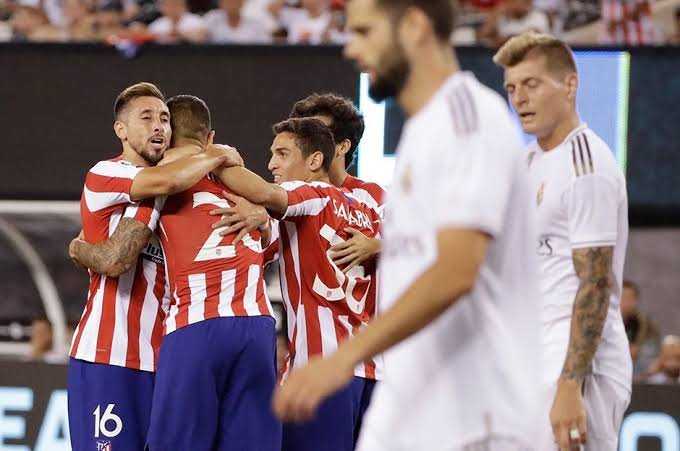 .
Atletico Madrid defeated Real Madrid 7-3 on the International Champions Cup in New York.
Atletico Madrid, the curtain goal yet 1 minutes opened with Diego Costa. Joao Felix increased the difference to 2 in the 8th minute. Angel Correa in 19, 28 in a match with Diego Costa came to 4-0 at a time. Diego Costa scored a penalty kick 45 minutes into the match, and the first half ended 5-0.
Atletico Madrid, which started the second half fast, took the difference with Diego Costa in the 51st minute. Nacho scored Real Madrid's only goal in the 60th minute.
Karim Benzema scored 85 minutes into the penalty spot and reduced the difference to 5. Real Madrid's young player La Fuente, 89 minutes determined the score of the match.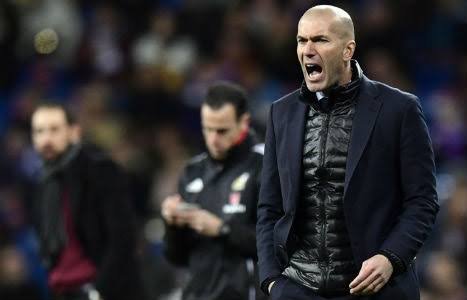 .
ZİDANE'S COMMENTS
We started the game very badly. We shouldn't have been so bad in a match like this. Sadee was 2-0 in 8 minutes. We could not give the answer to change the game. The first half of the match was very difficult. We couldn't get into the game. We were bad in every field. "
This defeat didn't worry me, but it hurt. When you lose ... You don't play to lose. However, this is the result. Now we have to look ahead. It was a terrible game. "