Zlatan Ibrahimovic has continues to prove his critics wrong that he's as good as his word and actions on the pitch……..Zlatan Ibrahimovic switched to the States a year ago and since then; the Swedish striker has stolen the spotlight of the MLS with his superb performance.
The former Red Devils , Inter-milan and Ajax forward presently has a total of 41 goals in 44 MLS games and 520 career goals across all leagues he has played.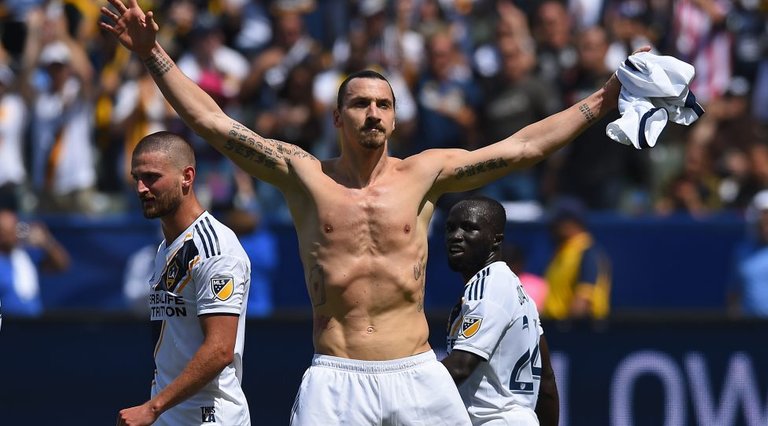 source
Zlatan Ibrahimovic is now 37years old and despite his age, he can still be seen scoring the most amazing and jaw breaking of acrobatic volleys and incredible goals as he captains his LA Galaxy side.
Zlatan Ibrahimovic scored his 2nd hat trick in the Major League Soccer as the LA Galaxy beat rival Los Angeles FC 3-2, thanks to his stunning goals despite making his MLS debut in March 2018.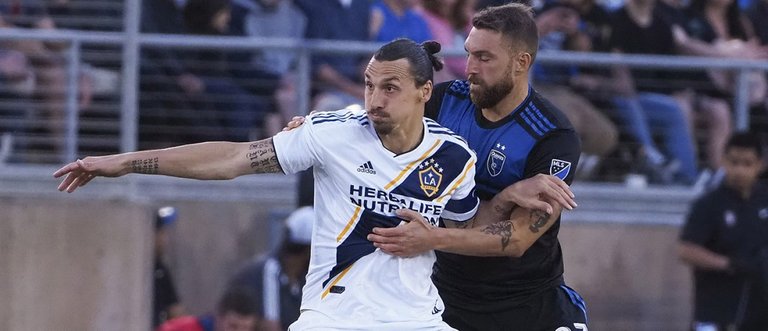 source
Zlatan Ibrahimovic proves that no injury would stop his football level and at Los Angeles Clasico .He showed it once again after being involved in a series of comparisons between him and LAFC captain, Carlos Vela.
Carlos Vela is a Mexican professional footballer who plays as a forward for Los Angeles FC, he was once considered one of the most exciting young players in the world while at Arsenal before landing a loan spell at Real Sociedad in 2011-2012.
Last week Friday, LA Galaxy earned the win over Los Angeles supremacy with the two strikers featuring on opposite sides of the Los Angeles derby. Vela scored two goals to sum his number of goals to 21 goals for the season while Ibrahimovic scored a hat-trick, a perfect hat-trick at that involves right foot, left foot, and a header.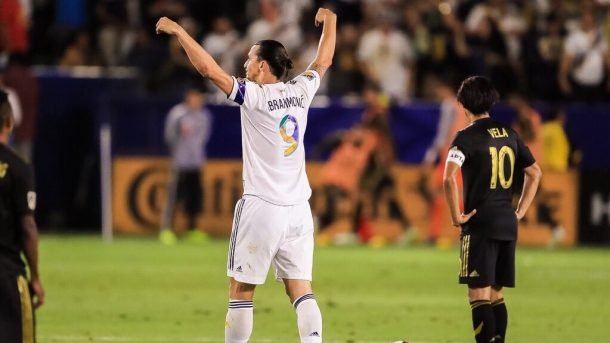 source
After an early lead on by Los Angeles FC, Ibrahimovic equalized four minutes later when he split defenders Walker Zimmerman and Eddie Segura and fired a shot from the top of the box that beat Tyler Miller.
Ibrahimovic gave the Galaxy the lead 11 minutes into the second half when he went over Jordan Harvey and headed it into the net while his final goal came 14 minutes later when he beat Miller cleanly with a left-footed blast from about 21 yards out.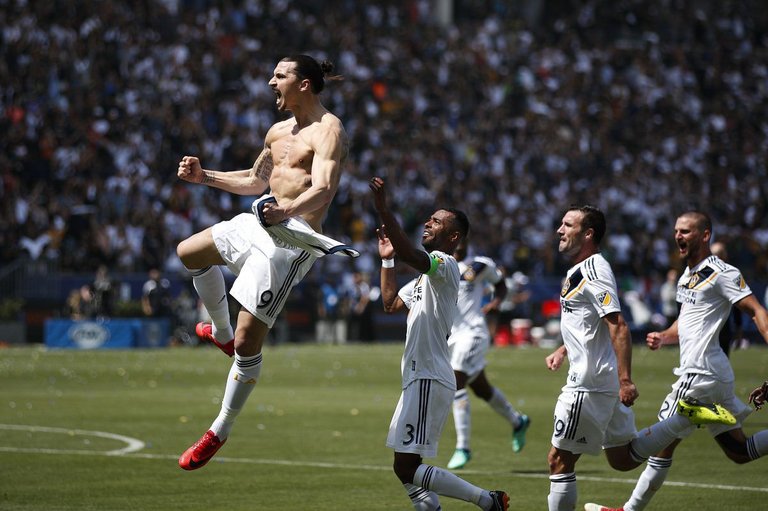 source
The fusion of physical power and natural skill that has defined Ibrahimovic's talent and career that also included stops with AC Milan, Juventus and Inter Milan ,yet he shows no sign of stopping soon. His right foot, head and left foot, represents his boasts of being the face of MLS.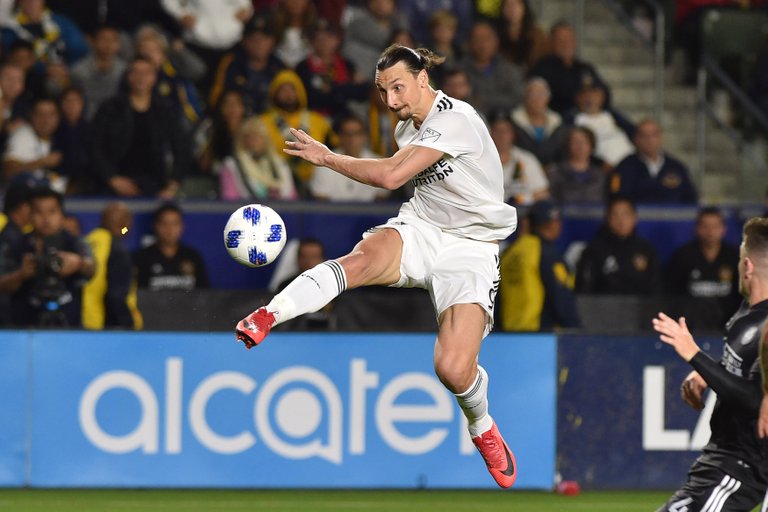 source
Zlatan Ibrahimovic is just an extra puzzle in the big puzzle!