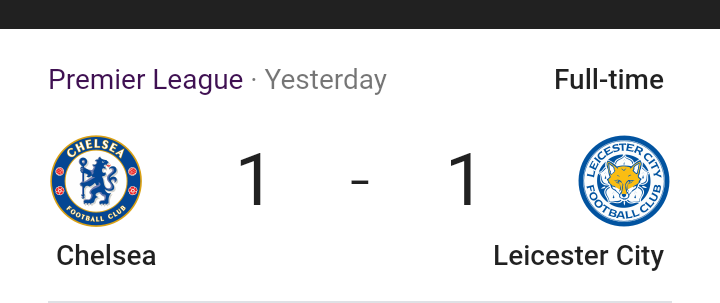 Having suffered a merciless 4-0 defeat from Manchester united, one would think the defeat would awaken the lions in Chelsea Fc. However, they have been finding it difficult to win their recent matches despite all the excellent skills they display during these matches.
I personally expected a win from them yesterday, but unfortunately, it ended in a draw. Leicester City also played very well.
I hope to start seeing some wins from Chelsea. The Lampard squad isn't doing bad, but they need to start getting the goals.