Good Morning
Hello to all my friends enjoying their Sunday. With the monsoon soon approaching, the morning was quite pleasant, and it was cooler than usual. The tropical summer was beating down till about a day back, but today it was different. It was cool, and with the clouds filling the sky, the day was shady instead of the beating dowN heat.
That's how I like it, and maybe that comes from my childhood times. Some things stick for long. 😊 Anyway, I am glad that I can keep up with the healthy, spirited schedule. And today's focus was the mind.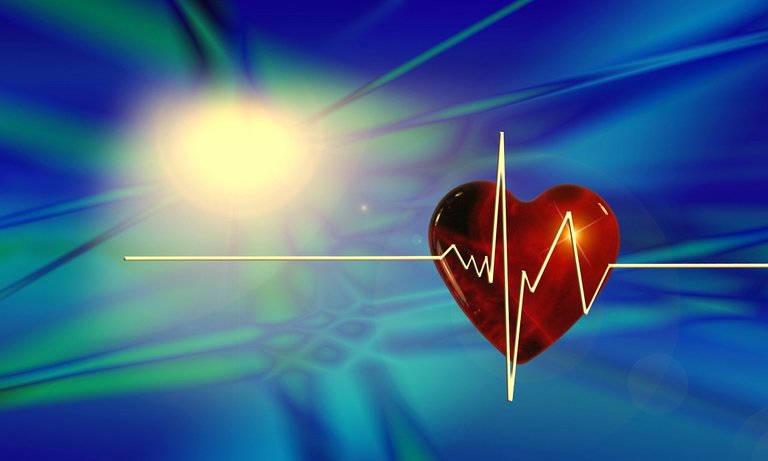 Having got up early in the morning, I could do both some meditation and ho oponopono. It is one of the ways to set the day right and continue in the right spirit. It works well for me. In my earlier articles, I had briefly explained both – meditation and ho oponopono, and it is worth knowing more about it.
Try to get it into your daily routine, and you will be glad that you did. I am for sure.
So, that's it from me for today. I expect to go out for a short run tomorrow. Let's see how that works out. In the meantime, bye for now. 😊
-----------******--------------
Did You Know?
Brazilian Edmar Freitas is known to hold the record for most sit-ups in 24 hours. The record stands at 111,000 sit-ups in 24 hours.
It makes me wonder how does anyone have that kind of stamina to go on for 24 hours.
Well, that's the record anyways. 😊
-----------******--------------
Image Courtesy: Geralt @Pixabay
-----------******--------------
Some Useful Sites to Give You More
Some of the good crypto-writing-earning sites:
Publish0x: Earn ETH || Read.cash: Earn BCH || Torum: Earn XTM || Tipestry: Earn Dogecoin || Trodl
----------------------
Some crypto-faucets and jewelry earners:
Horizen: Earn ZEN || Mene: Earn $5 on signup || Earn Litecoin || Earn Bitcoin || Pipeflare: Earn ZEC, FLR, DOGE
----------------------
Few Gaming-cum-earning sites
Splinterlands || Drugwars || Holybread
----------------------
Spot and/or Futures Trading Exchange
----------------------
Search Tool That Pays in Crypto