UFC 248 offered fans two mouth-watering title fights as both China's Wei Li Zhang, and New Zealand's Israel Adesanya would both be defending their straps for the first time. While Zhang would defend her crown against former strawweight champion, Joanna Jędrzejczyk, Israel would take on Olympic caliber wrestler, Yoel Romero, as number one contender Paulo Costa was out injured but still in attendance to watch both fighters.
Israel Adesanya vs. Yoel Romero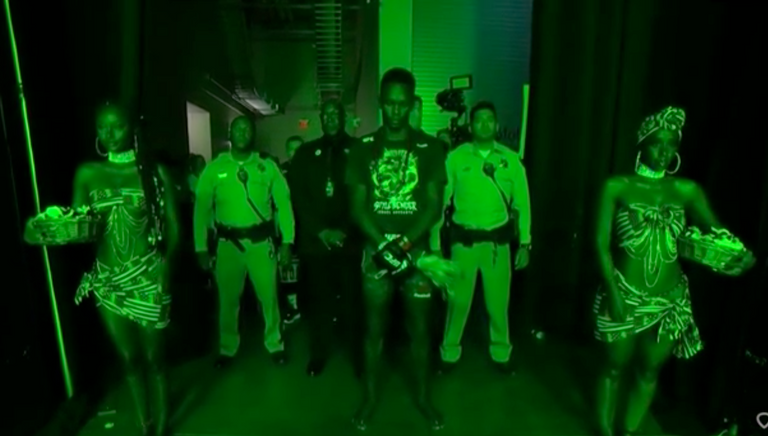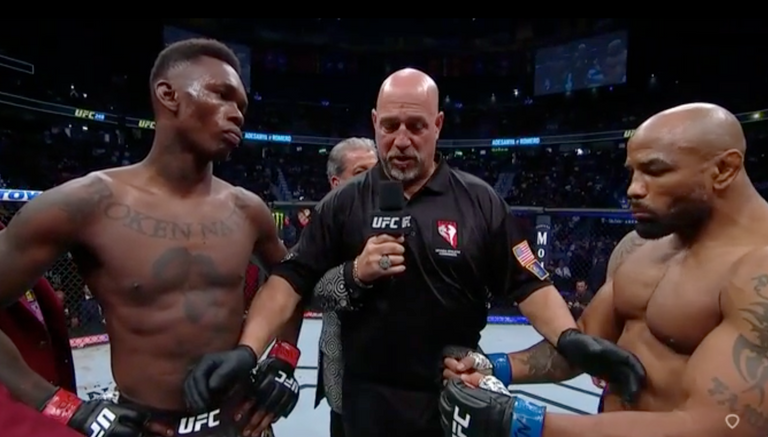 Fans were certainly spoilt by a card that produced a great deal of excitement, leaving quite a bit of pressure for the main event to follow suit, but instead, the fight turned into a cautious and technical affair, with a little drama towards the end that was far too little too late.
Thoughts on the fight:
Israel Demonstrates Intelligence
Romero started the fight at a snail's pace, not uncommon for the Cuban, but one could argue that this was part of a strategy to play to Israel's desire to always put on a show and entertain the crowd.
Yoel probably hoped that he could use the crowd to goad Israel into being sloppy, something that worked to an extent, as Israel ended up being hit with a counter right after rushing in the opening stanza. But Izzy ate it and went on to fight a very intelligent fight, reminding Yoel that the burden lies on the challenger to step up and make a statement.
Yoel Not Making the Most of His Opportunities
Yoel entered the fight coming off of a loss to Paulo Costa, meaning that he was not exactly deserving of a title fight in the first place. And yet with no other clear-cut contenders, he found himself in a very fortunate spot.
The fact that Yoel also managed to make weight, should have inspired him further to go into the octagon and stamp his authority, and yet, Yoel did little to nothing other than throwing a few amusing looking feints, take a few steps forward, followed by a few steps back and very little else.
Points Over Punishment
The fact that Israel's shots didn't hurt Yoel is irrelevant. What matters is that he was scoring and Yoel wasn't. On the odd moment that Yoel managed to catch Izzy with something, the champ would often answer back immediately.
Yoel, on the other hand, got damaged by heavy kicks and just didn't respond, deciding instead to showboat or pretend that it didn't hurt. In the end, it was a good victory for Izzy who showed great intelligence and technical ability to earn the victory.
What's Next?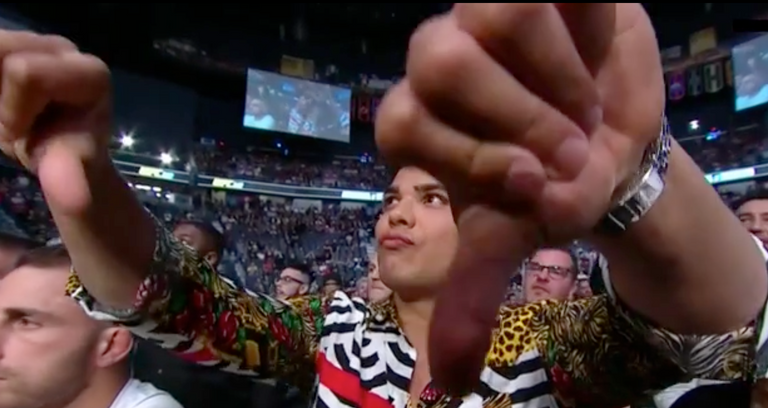 This is an easy answer for Izzy, who has a date with Brazil's Paulo Costa. A fighter who may be a little more willing to take risks against the champion.
Yoel, on the other hand, may find a game opponent in Kelvin Gastelum, who put on an amazing show with Israel when the two fought for the vacant title. Fans can only hope that he stays consistent with his weight and shows a little more desire for becoming the top dog.
Zhang Weili vs. Joanna Jedrzejczyk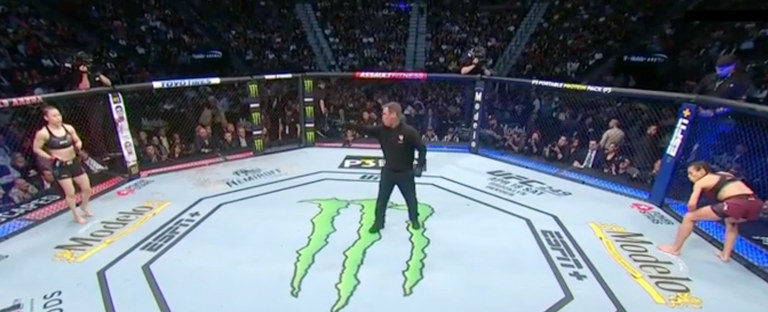 Zhang Weili and Joanna Jędrzejczyk put on a fight of the night performance in the co-main event. The two warriors put on a display that put the main event to shame, and set's itself up for a possible trilogy. Zhang Weili ensured the legitimacy of her title by winning a close split decision over the former champ, a wonderfully positive result for a woman who's home country suffers greatly from the coronavirus, a virus that impacted her traveling and continues to impact the entire world.
The match-up was intriguing; Zhang went into the fight undefeated in the UFC, boasting amazing strength, striking ability, and submissions. The former champion, however, came with technical prowess and combat experience, both in and outside of the octagon. Joanna would also have the edge in experience with five-round fights.
Thoughts on the fight:
Zhang Showed Champion Qualities
While Zhang did start to fatigue later on in the fight, she showed that she could turn it on when it mattered and dug deep to land significant blows to her opponent. The fight marked the toughest test for China's first champion, and she passed it with flying colors.
Joanna a Champion Through and Through
Despite the loss and the massive hematoma on the head, Joanna gave as good as she got and fought spectacularly. Close fights often favor the champion and the final rounds stay in the memory the longest, but Joanna could've gotten the nod given the fact that she landed far more leg and body shots than Zhang.
Regardless, Joanna was nowhere close to being battered and broken, she showed class in defeat and showed what it is to be a real champion, and that's to keep going even when things don't go your way, something Ronda Rousey could learn.
What's Next?
Instant Rematch
Both fighters are in a complicated situation as, on the one hand, no deserving challenger is waiting in the wings for Zhang to fight, meaning she will have to wait and see how the division moves. On the other hand, Joanna has run through the division except for Namajunas and Zhang, and so an instant rematch seems the most logical move to make, given how impressive and close the fight was.
Namajunas/Andrade
With Rose Namajunas showing a little more fire, a rematch between her and Andrade is the first step in seeing who has what it takes to lay down a challenge. The fighters are scheduled to throw down at UFC 249 in April.
Rose is a phenomenal fighter who was beating Jessica in her title bought before the slam that knocked her out. If she can get her passion back for the game, she could be an intriguing match-up for the champion. Jessica will also have a point to prove by showing that her title win was no fluke. A victory could put her right back up to the top of the pile.
Gadelha/Waterson/Esparza
Another three fighters to keep an eye on, Claudio Gadelha is another fighter who was at one time considered one of the most dangerous straw weights along with Jędrzejczyk. Her power and submission game, along with a good physique, could make for an interesting match-up with the current champion. However, Claudia also dropped off a lot in terms of her mentality. Inconsistency has plagued her since her title fight with Joanna, and her next fight against Marina Rodriguez may answer a few important questions. Coming up will also be an interesting fight between Michelle Waterson and Carla Esparza. Waterson was on a three-fight win streak until she lost to Joanna, while Carla Esparza is riding a two-fight win streak. A convincing victory over Waterson might be enough for her to get a shot at winning the title that she won at the creation of the division.
Valentina Shevchenko
If all else fails, a super fight against current UFC flyweight champion, Valentina Shevchenko, could be a fight with real main event potential. However, this would probably hinge on Zhang agreeing to go up in weight.
Joanna is 3 – 2 in her last five fights, and it seems difficult to decide what could be next for her. As above, a re-match seems to be the only way to go or fighting a list of fighters that she has already beaten. She has now failed on two occasions to win back her title, and this may mean that she will have to be inserted into fight consideration with the winner between Andrade and Namajunas if the re-match doesn't happen.
Other Results
Beniel Dariush def. Drakkar Klose via 2nd round KO
Neil Magny def. Li Jingliang via unanimous decision
Alex Oliveira def. Max Griffin via split decision