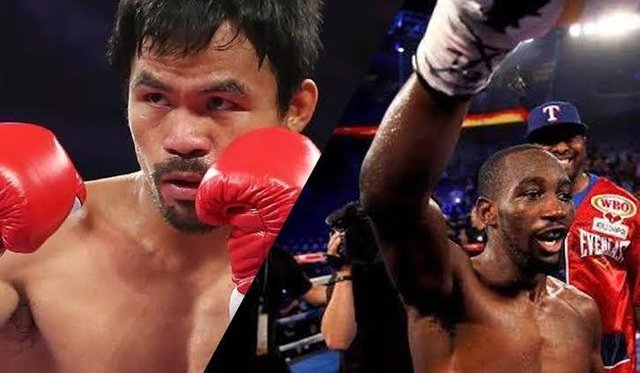 Source
Terrence Crawford admits he has lost his desire to compete with Filipino boxing superstar Manny Pacquiao anyway and he has shed a lot of interest in it.
The 40-year-old Pacquiao is the youngest WBA welterweight champion after defeating Keith Thurman in a split decision in Las Vegas last month.
But the undefeated Crawford (35-0, 26 KOs) believes Pacquiao will prefer Floyd Mayweather Jr.'s rematch. rather than fight him.
"I don't say so," Crawford said when quoted on Joe Rogan's podcast on YouTube. "Because I was being mentioned to fight Pacquiao since 2014 and we were in the same promotional company, they didn't make it happen.
Crawford believes this is too difficult, especially since Freddie Roach wants Pacquiao to avoid fighting him.
"I don't think he was interested because his coach [Freddie Roach] mentioned many times he didn't want him to fight me, and he wanted him to stay away from me."
Crawford said he was disappointed when Pacquiao was defeated by Jeff Horn in 2017, since that would have been his chance to beat the fighting senator.
After his victory over Pacquiao, Horn fought Crawford in June 2018 but was knocked out in the ninth round of their WBO welterweight title fight.
However, Crawford was impressed with Pacquiao's performance against Thurman, who had been younger than 10 years.
"I take my hat off to Pacquiao," he said. "Both of them fought in spurts. I thought Keith was gonna pick up on it.