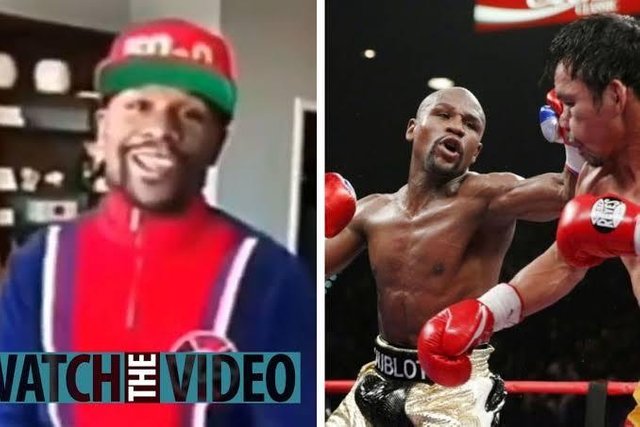 Source
American boxing legend Floyd Mayweather Jr. said that there's rematch will gonna happen after he was spotted yesterday on social media where he was seen in a video that mentioned the possibility of a rematch with Filipino icon Manny Pacquiao.
In the video, Mayweather said he plans to travel to Saudi Arabia to negotiate with promoters for their fight against the Philippine National Combat.
Mayweather explained that the video was outdated and that everything was not true.
Some media outlets believe the video to be true and posted it easily on social media.
It was learned that the video was recorded last year for a product promotion where Mayweather was asked by an overseas investment group to talk about Pacquiao's involvement.
As more and more media outlets reported this, Mayweather immediately released a statement to reveal that this was all untrue.
"I talked to them about me fighting there, just different fights, but they wanted me to specifically say Manny Pacquiao. And actually, we didn't just talk about boxing; we talked about different events; us bringing different events out there."
Mayweather made it clear that there will be no rematch between Pacquiao.
"But as far as me and Manny Pacquiao, as of right now, it will never be a rematch," Mayweather said.
Mayweather, 42, retired in August, 2017 after ousting UFC superstar Conor McGregor in the 10th round.
Pacquiao's camp believes Mayweather's next visit to Saudi Arabia is to find a promoter in their rematch with the fighting senator.
Gibbons claims the fighting senator is out of the world in this regard.
The international promoter has concluded that Mayweather is now working on convincing anyone to pay for the promotion of Pacquiao's rematch.
Remember, Pacquiao after his victory over Keith Thurman has indicated that he wants a rematch against Mayweather.
But Mayweather seems to have shown no interest in it.
The two even exchanged passionate comments on social media.
But in today's new video, Mayweather is suspicious of the way that the rematch and spanking of boxing fans are slow.