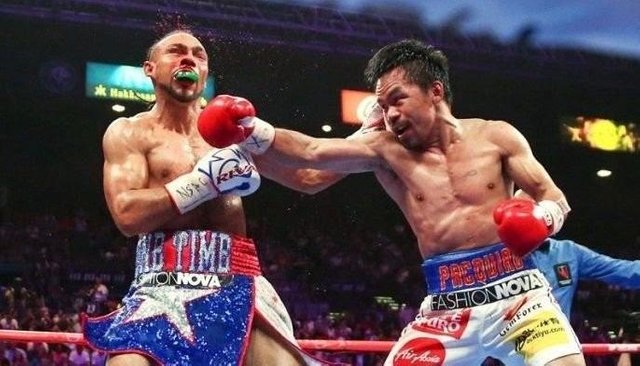 Source
A month after his split decision against Filipino boxing icon Manny Pacquiao, American Keith Thurman said he was back in control and assured that he would rise to failure.
The loss was the first for Thurman, who fell to a 29-1, 22KOs record.
"At the end of the day, it was and still is the biggest fight of my career and on the biggest platform," Thurman said in an interview at www.boxingscene.com.
"We fought a legend and I lost to a legend. I've always said I'm not afraid to lose my '0.' Keith Thurman is still living the dream every time he steps into the ring. "
Thurman admits the loss was painful to him, and even lamented that after the fight, he believed he would win.
Instead, Thurman said he had accepted the loss and was determined to recover.
"This whole month has been a digesting process, you know," Thurman said.
"I mean, truthtfully, I didn't feel like I lost in the moment. Two judges saw Manny Pacquiao win. With millions of people watching, there are only three people who matter and those are the judges. They saw it for Manny Pacquiao."
Thurman said he was just taking advantage of the lesson he learned from fighting one of the best boxers in the world.