Gameweek 1 of Fantasy Premier League has come to a close and I'm relatively happy with how things have gone so far.
I haven't had the most amazing of starts in terms of points, but not too bad either. Importantly, though, there aren't any players in my team that I'm currently worried about.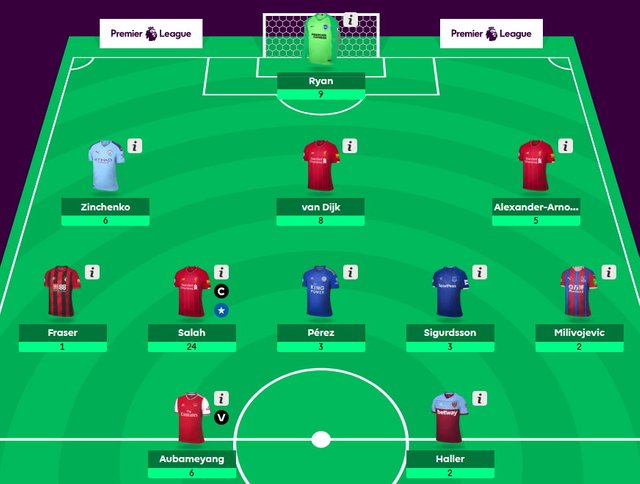 Ryan served me well in goal, bagging 9 points in the process, and that really helped to make up for a midfield that underdelivered this week.
Of course, captaining Salah turned out to be the right choice for my team but I've seen some people triple captained him for the first game. This is a big mistake, in my opinion, because triple captain points work better when there are 2 fixtures for the player in a single gameweek.
The only kicker this week for my team was the fact that van Dijk, Alexander-Arnold, and Salah missed out on clean sheet points due to conceding a sloppy goal at home against Norwich. Still, I can't really complain as the Liverpool trio bagged me 37 points between them even without the clean sheet.
I have made one change to my team going into gameweek 2 and it's a straight swap up front with Aubameyang making way for Vardy. This is an emotional decision because I didn't enjoy thinking that it wasn't bad that Arsenal had won because Aubameyang had scored. With Vardy a regular high scorer and me not caring about Leicester winning games, it was the obvious choice for me.