A couple of months ago, we were talking about Leicester and Manchester City being possible Premier League champions at the end of the season. Although the former seemed unlikely, it's surprising just how far off the pace Manchester City are.
The two clubs go head to head on Saturday. Although there aren't really any big implications in terms of finishing in the top 4, there are a couple of things worth looking at.
Firstly, Leicester have a chance to remain in the hunt for a 2nd place finish. Secondly, if Manchester City drop any points, Liverpool will have the potential to win the title even earlier than the current maximum 5 wins required.
Within this post, you'll find a recent form guide for both teams, pre-match analysis of squad injuries and strategies, alongside a match prediction and some betting tips.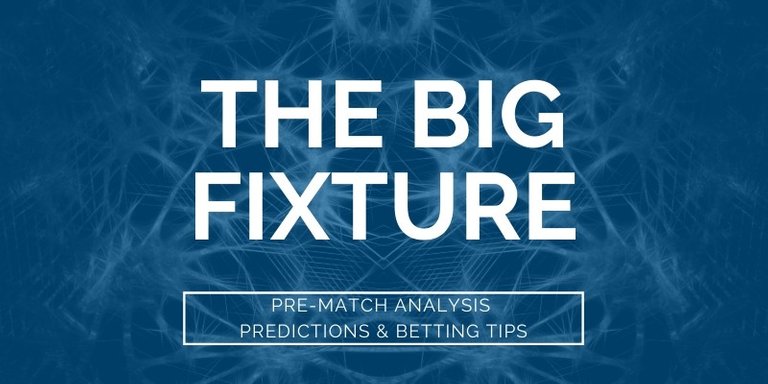 Form Guide
Leicester
Leicester have had an interesting season so far. It's fair to say that they've exceeded expectations but they have been struggling for form recently. They currently sit in 3rd place in the Premier League table on 50 points, 4 points behind 2nd placed Manchester City but with a healthy 9 point gap over 4th placed Chelsea.
Statistically, Leicester have been impressive so far this season. They've scored 54 times in the league, an average of 2.08 goals per game. Defensively, they've conceded 28 times in the same period, an average of 1.08 goals per game.
However, in their previous 5 league games, Leicester have won just 1, drawing 2, and losing 2.
Manchester City
Manchester City have had a strange season. They've been playing well at times and are in 2nd place in the Premier League on 54 points. However, they're a massive 22 points behind leaders Liverpool. This isn't just a case of Manchester City playing badly because Liverpool have won 25 of their 26 games, but City have been sloppy at times and have lost against teams you wouldn't expect them to.
Statistically, Manchester City are still doing what they do best. They've scored 67 times in the league so far, an average of 2.58 goals per game. Interestingly, they have a worse defensive record this season having conceded 29 times, an average of 1.12 goals per game.
In their previous 5 league games, Manchester City won 3, drew 1, and lost 1.
Head to Head
In the previous 10 meetings between the clubs, Leicester won 3 and Manchester City won 7.
The corresponding fixture this season saw Manchester City win 3-1.
Pre-Match Analysis
Leicester
Leicester have been stuttering recently and it's not really surprising. They have a good team and a good manager but don't really have the quality or depth of the likes of Manchester City and Liverpool.
This means they've been able to go on really impressive runs of form but ultimately come up short because they aren't able to match the results when they're not at their very best.
Nevertheless, you can't help but be impressed with what Brendan Rodgers and his squad have accomplished so far this season. No doubt, Champions League qualification will be seen as a massive success.
Home advantage could play a major role here as the crowd will be well up for getting one over Manchester City. It's more than just bragging rights because a win would put them in a great place to challenge for a 2nd placed finish. That would mean slightly more money in the bank for the manager to spend in the summer.
Strategically, Leicester are really well suited to this game. They play their best football when they're able to counter-attack at speed. This allows Vardy to use his pace to get in behind defenders and get shots off at goal. Manchester City will no doubt dominate possession but Leicester can take advantage of this situation if they can win the ball back in midfield.
With Manchester City's seemingly weakened defence and all the distractions going on surrounding them being cheats, Leicester have a real opportunity here.
Manchester City
It seems that we're all focused on the off-field stuff when it comes to Manchester City at the moment and rightly so. As things stand, they're banned from playing in the Champions League next season and this could have an impact on how the players approach league games for the rest of the season. With no chance of winning the league, you have to question how hungry they would be to get back in the game if Leicester went ahead, for example.
Sterling has also been talking about being linked with Real Madrid so it seems an exodus of players could be on the cards here. How much preparation have Pep and his players managed to get in prior to this game?
Nevertheless, Manchester City are always dangerous and they certainly have the ability to beat Leicester. It's just a question of which Manchester City turns up. Strategically, they'll look to dominate possession as they always do. There isn't much to say in that regard. But they need to be careful of being caught on the break like they did against Manchester United earlier in the season. Counter attacking teams can get at this City defence and Vardy is one of the best around in that department.
Prediction
I'm torn with this one because I think Manchester City have the players to get the job done with ease here if everything clicks. However, with all the distractions going on behind the scenes and Vardy being off the pace for a while, I think he could turn up and hit City with a sucker punch.
I'm going to predict a Leicester win here but there isn't a huge amount of confidence behind it.
Betting Tips
Leicester at odds of 5.0 or above is tempting to me.
I will also be looking at the over 2.5 goals market at odds of 1.60 or above.