The Premier League is back and this weekend hosts a really exciting game between Manchester United and Manchester City. City don't have much to play for in the league but they'd love to stop United reaching their goal of playing Champions League football next season.
Within this post, you'll find a recent form guide for both teams, pre-match analysis of squad injuries and strategies, alongside a match prediction and some betting tips.
Form Guide
Manchester United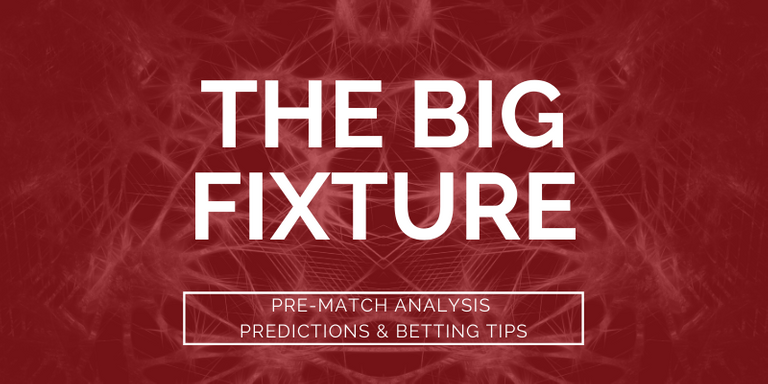 Manchester United have been on a bit of an up and down run of form recently. They're currently sat in 5th place in the Premier League table on 42 points, just 2 points behind 4th placed Chelsea. However, there are a lot of teams around them on similar points so one shock loss can see them drop a few places if other results go against them.
Statistically, Manchester United have scored 42 times in the league this season, an average of 1.50 goals per game. They've conceded 30 times in the same period, an average of 1.07 goals per game.
In their previous 5 league games, Manchester United won 2, drew 2, and lost 1.
Manchester City
There's been a lot of drama around Manchester City over the last few weeks but they have already put one trophy in the cabinet this season. The league is all but over for them but they'll still want to finish on as many points as possible. They're currently in 2nd place in the league on 57 points, 7 points clear of 3rd placed Chelsea.
Statistically, Manchester City have scored 68 times in the league, an average of 2.52 goals per game. They've conceded 29 times, an average of 1.07 goals per game.
In their previous 5 league games, Manchester City won 3, drew 3, and lost 1.
Head to Head
In the previous 10 meetings between the clubs, Manchester United won 4, Manchester City won 5, and there was 1 draw.
Manchester United won the corresponding fixture 0-1 earlier in the season.
Pre-Match Analysis
Manchester United
Manchester United find themselves in a strong position going into the last 10 games of the season. They have a chance to finish in the top 4 if they put a few wins together but they also face disappointment if they aren't able to do so as there are plenty of teams going for the same spot.
Strategically, Manchester United would do well to try to hit Manchester City on the break. Rashford being absent is a big miss but Fernandes has come in and made an immediate impact so all eyes will be on him here.
Sitting too deep is asking for trouble because City have the ability to score all over the pitch but a balance of solid defending and quick counter-attacks is likely to be the best course to a victory.
Manchester City
Manchester City have a couple of injury issues again at the moment with Laporte definitely out and De Bruyne a possible absentee. Nevertheless, they have so much quality throughout the squad that they have enough to get the job done if they're up for it.
Strategically, Pep will look to get his players to dominate possession but he will be cautious of being caught out by counter-attacks so may not commit as many players forward in open play. Fernandes is the man they'll be trying to shut down because he has both the ability to be a playmaker and goalscorer.
Prediction
I have a sneeky feeling that Manchester United are going to get something here. Home advantage and a hunger to finish in the top 4 might be enough to push them over the line when there's not much other than pride in it for City.
Betting Tips
Manchester United to win at odds of 5.3 or above is tempting.
Over 2.5 goals at 1.7 also interests me.