Let's get back to it.
The Premier League is witnessing a big battle for a coveted place in the top 4 this season. Of course, the team who manages to make it will play in the Champions League next season so it's a big deal.
Next weekend, we have what is known as a 6-pointer between two teams, Manchester United and Wolves, as they scrap it out to go above each other in the table.
Within this post, you'll find a recent form guide for both teams, pre-match analysis of squad injuries and strategies, alongside a match prediction and some betting tips.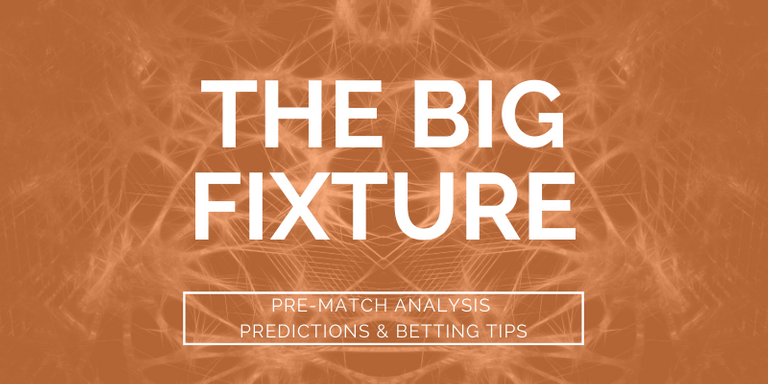 Form Guide
Manchester United
Manchester United have had a pretty poor season so far. Despite this, they remain within touching distance of the top 4. They're currently in 5th place in the Premier League on 34 points, 6 points behind a stuttering Chelsea.
Manchester United have scored 36 times in the Premier League this season, an average of 1.50 goals per game. Defensively, they've conceded 29 times, an average of 1.21 goals per game.
In their previous 5 league games, Manchester United won 2 and lost 3.
Wolves
Wolves will be pleased with their season so far and they're currently in 7th place on 34 points, behind Manchester United and Tottenham on goal difference alone.
They've scored 35 times in the Premier League this season, an average of 1.46 goals per game. They've conceded 32 times over the same period, an average of 1.33 goals per game.
In their previous 5 league games, Wolves have won 1, drawn 1, and lost 3.
Head to Head
In the previous 10 meetings between the clubs, Manchester United won 4, Wolves won 3, and there were 3 draws.
In the corresponding league fixture this season, Wolves took all 3 points with a 2-1 victory.
Pre-Match Analysis
Manchester United
Manchester United have been making things difficult for themselves all season. Although they'll put in a good performance here or there against a decent team, they'll follow it up with a shock draw or loss straight after.
There is talk of Solskjaer being on the ropes but he will want to hold on to the job as long as possible. This is a good game for him to show he can get the job done. Wolves have matched them on points this season and are a genuine threat to their top 4 challenge.
Strategically, I expect Manchester United to try to take the initiative here. However, having seen what Traore can do with his pace, they would be crazy to commit too many men forward in attack. Half of the battle will be keeping him quiet, but Wolves also have good players in midfield and attacking positions so Maguire will need to be commanding at the back.
Without Rashford, Martial will be the man to look out for but he is often hot and cold from one game to the next.
Wolves
Wolves will feel a little deflated after losing to Liverpool following a really good performance. Nonetheless, they have shown that they can cause bigger teams major issues and with Manchester United's shaky form, they'll believe they can get something out of this game.
Strategically, the midfield need to take a hold of the game as quickly as possible and feed Traore down the right-hand side who is likely to be up against the inexperienced Williams. He will undoubtedly have the bettering of him for pace, but Traore's end product also needs to be there.
At the back, Wolves need to be careful of the likes of James, who can cause major issues with his pace. However, without Rashford, Manchester United look a little toothless up top at times.
Prediction
Had Rashford been fit then this would have been more difficult to predict. However, I believe Wolves will step up their game and get a reward here. I'm not sure if they'll win, but a draw is certainly on the cards at the very least if they play well.
Betting Tips
Wolves to win at odds of 3.75 or above is incredibly tempting given how both teams have played this season.
If you think Manchester United will have enough at home then you may be interested in them at 2.20 or above.