I've left this post a little late to write considering the game is played later today. However, there was some thought behind this as I believed that the results of other Premier League games over the weekend could have an impact on how this game plays out.
So, here we are. Tottenham vs Manchester City is the final big game of the weekend and it should be one we can all enjoy.
Within this post, you'll find a recent form guide for both teams, pre-match analysis of squad injuries and strategies, alongside a match prediction and some betting tips.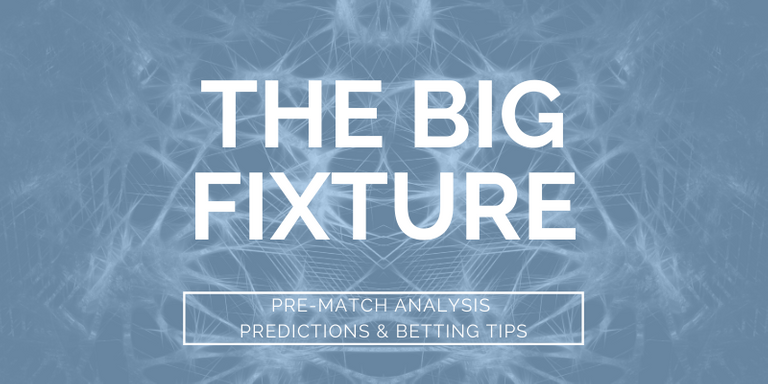 Form Guide
Tottenham
Tottenham have had a bit of a turbulent season so far to say the least. From sacking a top-quality manager and replacing him with a controversial has-been to seeing their form all over the place, it's a confusing time for Tottenham.
They're currently sat in 8th place in the Premier League table on 34 points but are only 2 points behind 5th placed Sheffield United and 7 points behind 4th placed Chelsea.
Tottenham have scored 38 times in the league this season, an average of 1.58 goals per game. Defensively, they've conceded 32 times in the same period, an average of 1.33 goals per game.
In their previous 5 league games, Tottenham won 1, drew 2, and lost 2.
Manchester City
Manchester City haven't been at their usual best this season but they're still sat in 2nd place in the Premier League table, albeit 22 points behind leaders Liverpool. Although they're winning lots of games comfortably, they seem more prone to making mistakes and dropping points against teams they'd usually beat with ease.
Statistically, Manchester City are still up there with the best. They've scored 65 times in the league so far this season, an average of 2.71 goals per game. Defensively, they've conceded 27 times, an average of 1.13 goals per game.
In their previous 5 league games, Manchester City won 4 and drew 1.
Head to Head
In the previous 10 meetings between the clubs, Manchester City won 5, Tottenham won 3, and there were 2 draws.
The corresponding fixture earlier this season saw the teams draw 2-2.
Pre-Match Analysis
Tottenham
Tottenham have had a mixed bag of results since Mourinho took over as manager. They did see a new-manager-bounce but the concerning thing was that they still seemed to be leaking lots of goals at the time. Since then, the good run of form has seemingly dropped off and they need to find it again quickly.
The positive thing for Tottenham is that the other teams battling it out for 4th place also seem to be struggling to find form. This game provides an opportunity for Tottenham to gain a couple of points over their rivals in this regard. This should be enough incentive for Mourinho to get the players fired up to give it everything they've got.
On the injury front, Tottenham are in a bit of a mess at the moment. Of course, the major miss is Kane who will be out potentially until the end of the season. Sissoko and Davies are also set to miss out here. Players like Son and Moura really need to step up and make up for the missing goals of Kane.
Strategically, Tottenham's best bet here is likely to be to press Manchester City quickly in the middle of the pitch. They're weak defensively so Tottenham should be able to sping effective counter-attacks like Manchester United did against them a while back.
Of course, Manchester City are always a major threat going forward but sitting back and trying to defend for 90 minutes is not something that tends to work well against them.
Manchester City
Manchester City's statistics show that they're still lethal up front but they're conceding more goals this season. This has given teams an opportunity to steal points away from them that they wouldn't have been able to do over the last couple of years.
The fact that Liverpool have now gone 22 points clear simply must have an effect on the Manchester City players. The media will hear about how they've not given up, but it's an insurmountable climb to the top at this point and attentions must be turning towards the Champions League now.
With this in mind, Manchester City need to be careful not be caught out by a quality team like Tottenham. Had Kane been fit then this would have been a very interesting game to call because they are weak at the back and have been leaking goals on the counter-attack all season.
Strategically, Manchester City will do what they always do. They'll look to dominate possession, put Tottenham on the back foot, and launch wave after wave of attacks. They need to be careful not to get caught out in midfield though as Tottenham have the players to be able to hurt them.
Prediction
This is a really tricky one to predict because Tottenham have something big to fight for while Manchester City are pretty much done in the league this season. Nevertheless, even if they've given up on the title, they have the players to beat teams without trying too hard.
I'm going to be bold here and predict that Tottenham will get something out of this game. I do feel that a lot of it will depend on who scores first, however.
Betting Tips
Tottenham to win at odds of 6.2 seems generous to me.
Double chance on Tottenham at odds of 2.7 is very tempting.