It's fair to say that the race for the Premier League title finished a long time ago. Liverpool now just need 12 points from their 11 remaining games and are likely to confirm it over the next few weeks.
Although some might think that this would lead to a boring end to the season, they'd be wrong. We have a fantastic battle for top 4 taking place and teams are giving it everything they've got to qualify for the Champions League next season.
What makes it more exciting is that we have a couple of teams in the mix who wouldn't usually be anywhere near the Champions League. One of those teams is playing this weekend as Wolves travel to Tottenham to try to grab a massive 3 points in this 6-pointer of a game.
Within this post, you'll find a recent form guide for both teams, pre-match analysis of squad injuries and strategies, alongside a match prediction and some betting tips.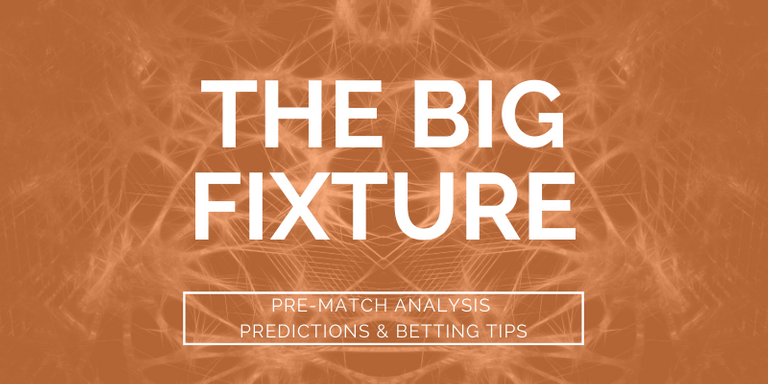 Form Guide
Tottenham
What an interesting season Tottenham have had so far. They sacked one of the world's most promising managers and replaced him with Mourinho. Of course, Mourinho is one of the best managers the world has ever seen but I think it's fair to say that his stock is relatively low these days.
Since taking over, Tottenham have seen a real mixed bag of results. They did get a new manager bounce but were stills struggling to grind out results even then. They're currently in 6th place in the Premier League table on 40 points, 4 points behind 4th placed Chelsea, and just 1 point ahead of 8th placed Wolves.
Statistically, Tottenham's season has been somewhat underwhelming. They've scored 44 times in the league so far, an average of 1.63 goals per game. Defensively, they've conceded 36 times in the same period, an average of 1.33 goals per game.
In their previous 5 league fixtures, Tottenham won 3, drew 1, and lost 1.
Wolves
Wolves will be over the moon with how their season is going so far. They're in with a shout for a top 4 finish which would probably be beyond the supporters' wildest dreams at the start of the season. It's not going to be easy for them but a win against Tottenham would put them one step closer.
Perhaps the most disappointing thing for Wolves is that they've been going through a bit of a poor patch of form. Considering where they are at the moment, you can't help but wonder what might have been if not for this short-term slump. They're currently in 8th place in the Premier League but things are so tight in this part of the table that they're only 5 points behind 4th placed Chelsea.
Statistically, Wolves have scored 39 times in the league, an average of 1.44 goals per game. They've conceded 32 times in the same period, an average of 1.19 goals per game.
In their previous 5 league games, Wolves won 2, drew 2, and lost 1.
Head to Head
In the previous 10 meetings between the clubs, Tottenham won 5, Wolves won 3, and there were 2 draws.
Tottenham won the corresponding fixture 1-2 earlier in the season.
Pre-Match Analysis
Tottenham
Tottenham are probably just thankful to be in with a shout for top 4 at the moment. They've got some serious injury problems with their two most creative players, Kane and Son, both sidelined for a long period of time. This has left them looking pretty toothless in attack and it's hard to see how they're going to make it into the Champions League positions by the end of the season.
The one thing they've got going for them is the fact that they have Mourinho as a manager. Of course, he's currently moaning about not having any ammo in his team and I don't blame him, but he historically has a way of ruining the party for someone else and will be looking to do the same this season.
The issue that Tottenham have here is that Wolves are a very good team. They have loads of quality in the middle of the park and up top so Tottenham will have to find a way to dominate possession if they're going to win this game. Having the home crowd behind them will help but any mistakes will likely lead to a loss here.
Wolves
Wolves will know that this is a great chance to win 3 massive points on the road. One of the main issues when playing Tottenham under normal circumstances is that they have a few really stand-out players. Of course, their very best players in Kane and Son will be missing, so Wolves have a chance to really take the game to them.
Strategically, Wolves need to win the midfield battle. They have the players to do it and, if successful, will have a great opportunity to launch counter-attacks. Without the threat of being caught at the back themselves as much, they will probably be more keen to get forward in numbers.
I have a feeling that Mourinho will see this danger and will look to slow the game down and make things frustrating. This might be difficult for him to do with the home fans behind him, however, especially if Wolves can find an early goal.
Prediction
With Tottenham's key men missing, I am leaning towards a positive result for Wolves here. A draw doesn't really suit either team this late in the season with so much on the line so I will boldly go for a Wolves win.
Betting Tips
Wolves to win at odds of 3.3 or above is tempting with Tottenham's injury issues.
Double chance: Draw or Wolves at odds of 1.6 or above also stands out if you're not as confident of a win.