Anthony Davis will not be in the 'Dream Team' of the USA. Will not attend the World...!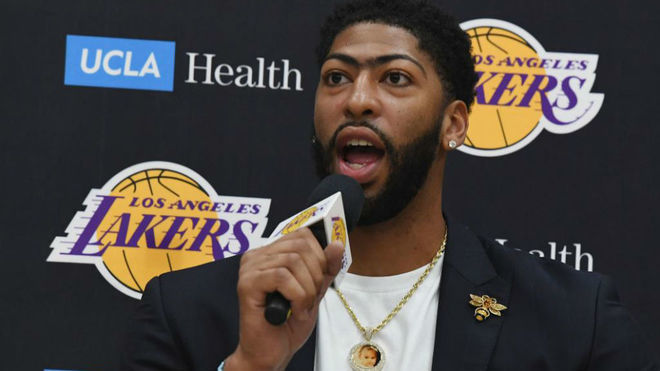 Source
Anthony Davis or as he is nicknamed in the world of basketball "the eyebrow", is a young pivot of 26 years that was going to be one of the favorites of the Dream Team of the USA. However, a few hours ago, he makes it clear that he will not attend the world event that took place in China. And he will focus faithfully on the season with the Lakers approaching him.
This shocking news, which left many open-mouthed, was officially issued by Rich Paul, who is the representative agent of the player.
At the same time, he clarifies that Anthony Davis keeps other commitments intact and that the current intention is to prepare fully for his presentation at the important Olympic Games of Tokyo 2020.
However, despite the unforeseen absence of such a star in the conformation of the US Dream Team; This will be present in an impressive way with other mega stars of basketball.
Formation of the Dream Team of the USA; Courtesy of MC NBA
Harrison Barnes (Kings).
Bradley Beal (Wizards).
Andre Drummond (Pistons).
Eric Gordon (Rockets).
James Harden (Rockets).
Tobias Harris (Sixers).
Kyle Kuzma (Lakers).
Damian Lillard (Blazers).
Brook Lopez (Bucks).
Kevin Love (Cavaliers).
Kyle Lowry (Raptors).
C.J. McCollum (Blazers).
Khris Middleton (Bucks).
Paul Millsap (Nuggets).
Donovan Mitchell (Jazz).
Jayson Tatum (Celtics).
P.J. Tucker (Rockets).
Myles Turner (Pacers).
Kemba Walker (Celtics).
---
---
---