Argentina Vs Chile. Polemic meeting for the Third Place.
Argentina against Chile becomes a controversial match. All this because one of the stars of the blue team as is Leonel Messi in conjunction with Medel, red card will be removed, so announced by the referee.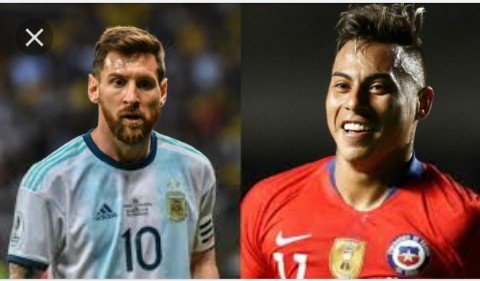 It happens that everything is unleashed after Medel and Messi were fighting for the ball, where Medel complains about a push from Messi. And Medel tried to give two headbutts to Messi, retiring the latter. That is why the Paraguayan referee Mario Diaz de Vivar, decides to draw a red card and thus expel both players from the game. It is necessary to mention that this fact unleashed a lot of protest and concern on the part of the components of both teams.
Argentina and Chile are 2-1, being the first of these mentioned winners of the meeting and thus winning third place in the Copa America. These two lucky goals were achieved by Agüero and Dybala.
One of the most transcendent events, apart from those mentioned above; is that Messi does not attend to receive the respective medal.
---
---