Egan Bernal, A Colombian who conquers the Tour de France.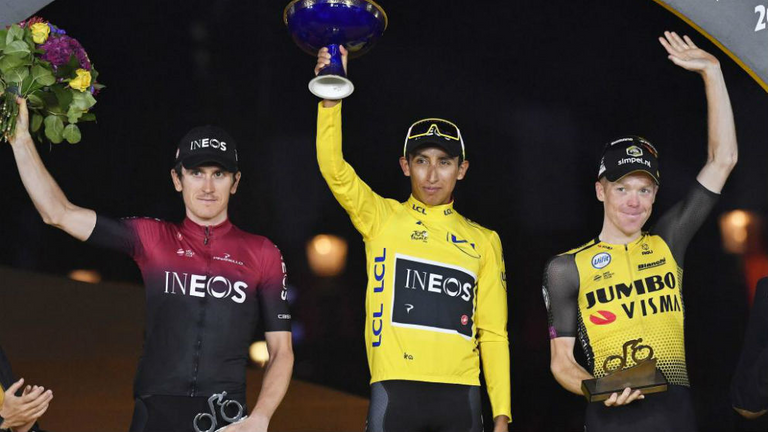 Source
It is really amazing how humility, work, perseverance and love for what is done, defines the great people who succeed in a medium. Today I will introduce you to a character that demonstrates all this and that has stood out enormously in the Tour de France.
The Tour de France, or as many simply call it "The Tour" is a professional cycling competition that takes place in the paths and beautiful landscapes of France. It is of high renown and worldwide knowledge, the winner of such an important event, it is currently won by a Colombian of only 22 years old and called **Egan Bernal**.
"I can't understand what is happening. I will need a few days, it is amazing. It will take me a few days to realize what I have achieved, " said Egan Bernal. Anyone would be amazed, with such an achievement. However, it should be noted that the Colombian from Zipaquirá, a humble people, obtained this achievement with much dedication.
Relevant Data:
First Colombian in all history, to win the Tour de France.

Young man of only 22 years of age, but even so, this was the second occasion in which he participated in a great event.

He dominated the mountain area without any problem, because this was his strong ground due to all the preparation and commitment he had put into his years of training in cycling, which began at 5 years of age.

The economic prize that Bernal will receive for winning the Tour is 500,000 euros. This high sum, which is equivalent to the local currency of the country of origin of the cyclist, is 1.8 billion Colombian pesos.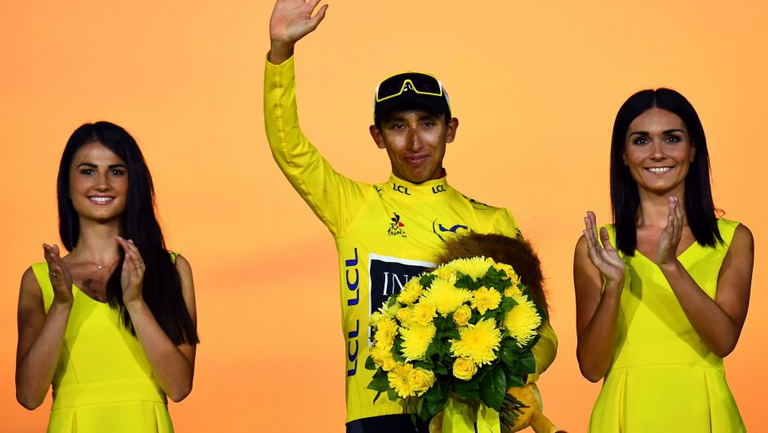 Source
---
---
---