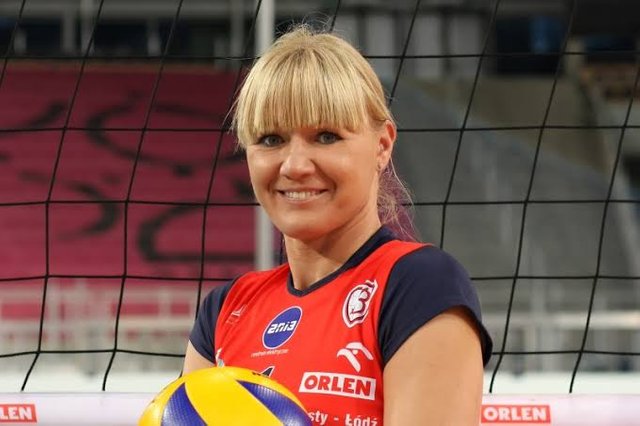 Image Credit
The name Magdalena Śliwa isn't new to followers and fans of the game of volleyball, due to the level of impact and excitement she brought to the game of volleyball as well as the level professionalism she showed during her prime in the game.
The former polish women's national team player, cemented her name in the sands of time during her stints in her country and in italy where she won the championship amongst several others she won especially in Poland.
According to reports reaching us, Magdalena Śliwa has made a decision to return to professional volleyball, aged an astounding 50 years. How she performs at such an age still baffles most but it is expected that we just keep our fingers crossed and anticipate the return of one of the polish's finest to have graced a volleyball court, the person of Magdalena Śliwa.