Super Bowl
I must confess that never saw a Superbowl till the end, I'm not a special fan of American Football and NFL and don't understand to must about the game.
Yesterday I have assisted the Superbowl on TV and what I can say is that it was fantastic!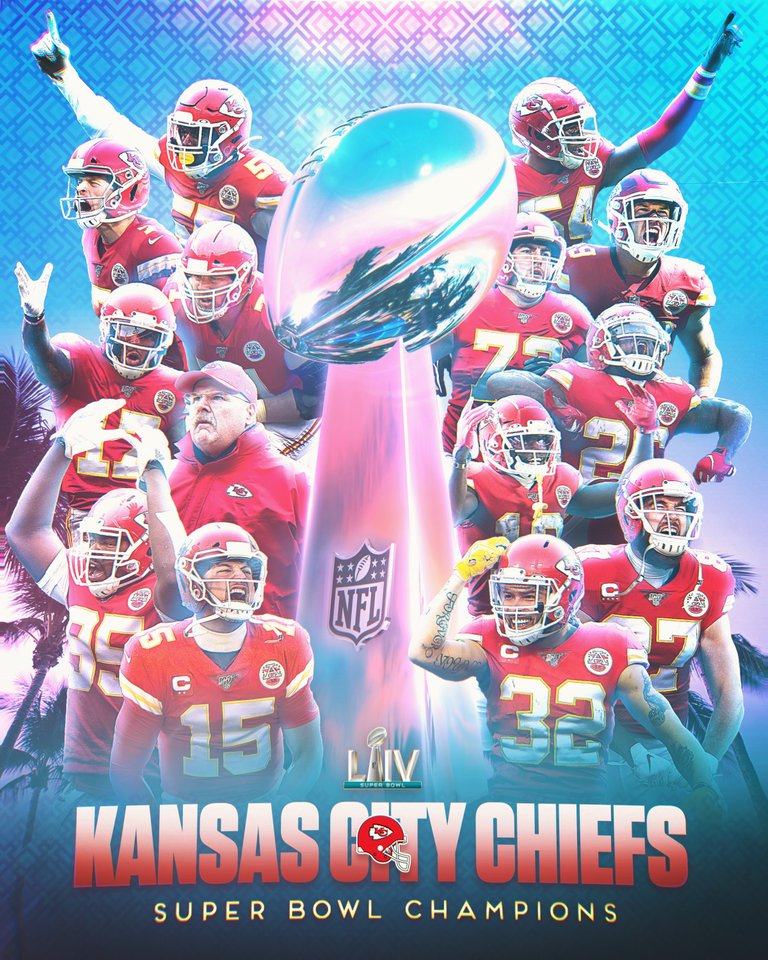 Kansas City wons against San Francisco 49ers.
But for my memories I have a young guy (24 years old), Patrick Mahomes, Quarterback of Kansas that lead the team to an amazing comeback against 49ers when it seems it was not possible and a great and deserved victory!
Fantastic!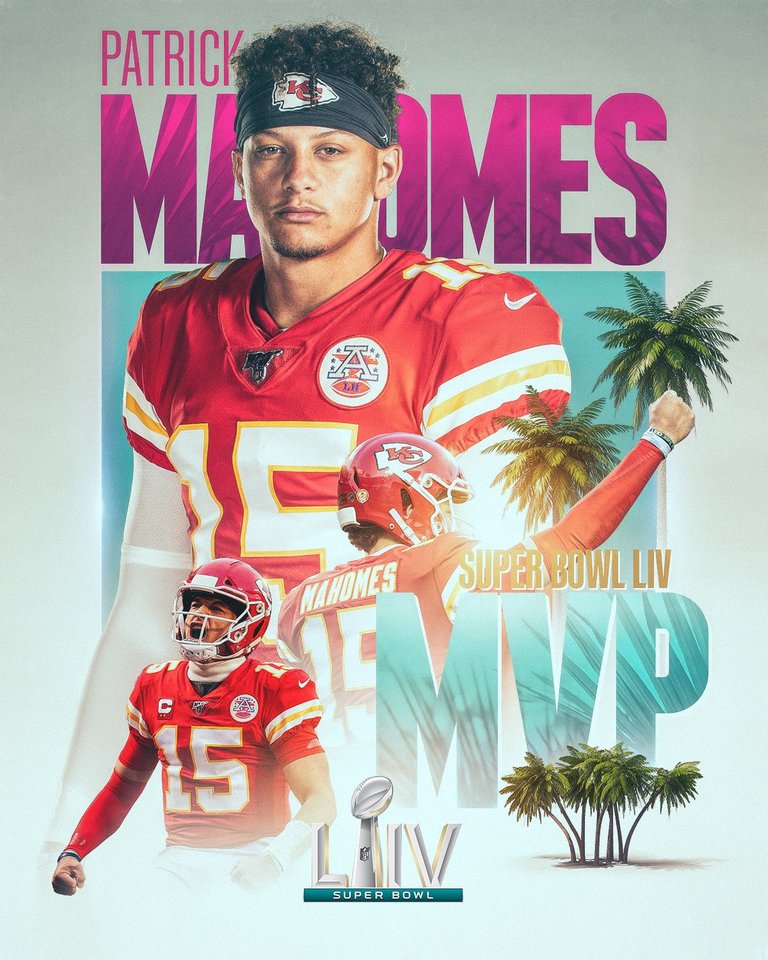 ---
---