Incredible!
Portuguese João Vieira becomes the oldest athlete to win a world champs medal in Doha, Qatar.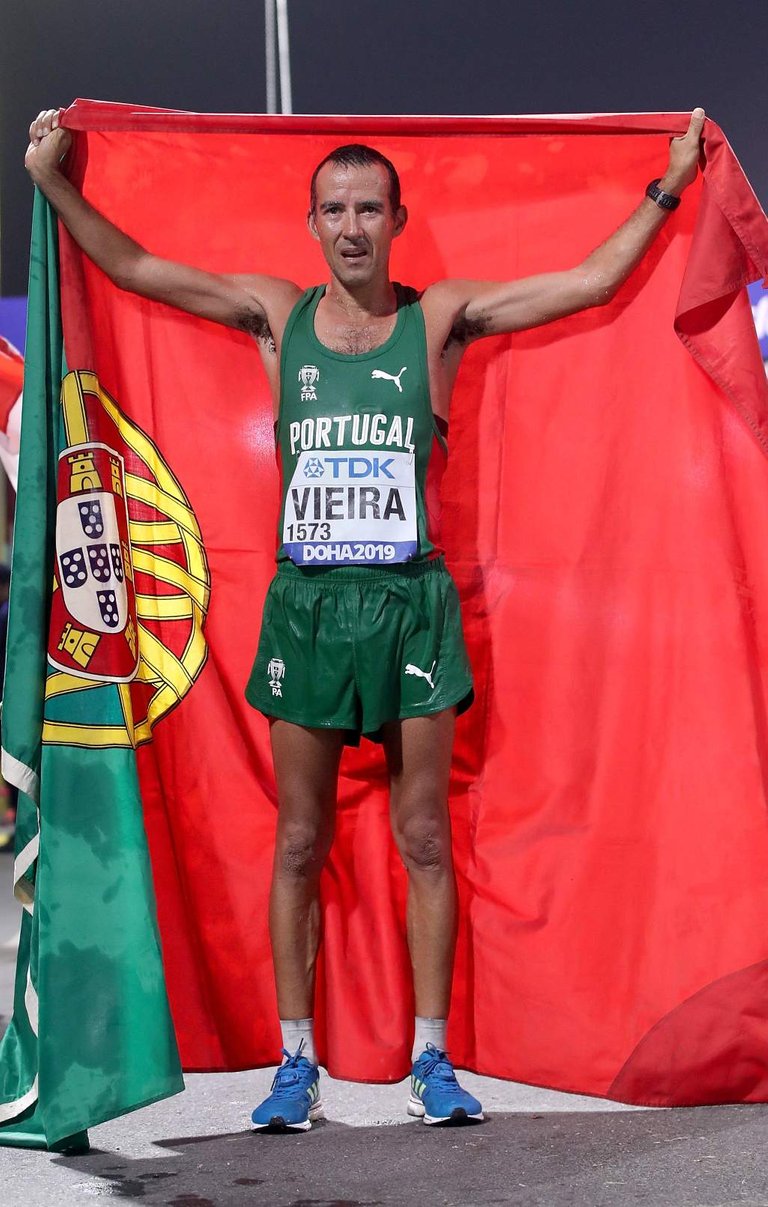 With 43 João Vieira wins yesterday the silver medal in the World Athletics Champions in the 50km race walk.
João Vieira fineshed the 50km with temperatures above 30 degrees with 4 hours 04 minutes and 59 second, just 39 seconds behind the Japanese Yusuke Suzuki with 4:04:20 hours and ahead of Canadian Evan Dunfee.
Posted using Partiko Android