Today and tomorrow I am not a doctor in charge, so I could enjoy the weekend, and most importantly I could watch the big match Liverpool vs Manchester United live on television. Usually, I watch a game with my friend, @arbi.sportstalk.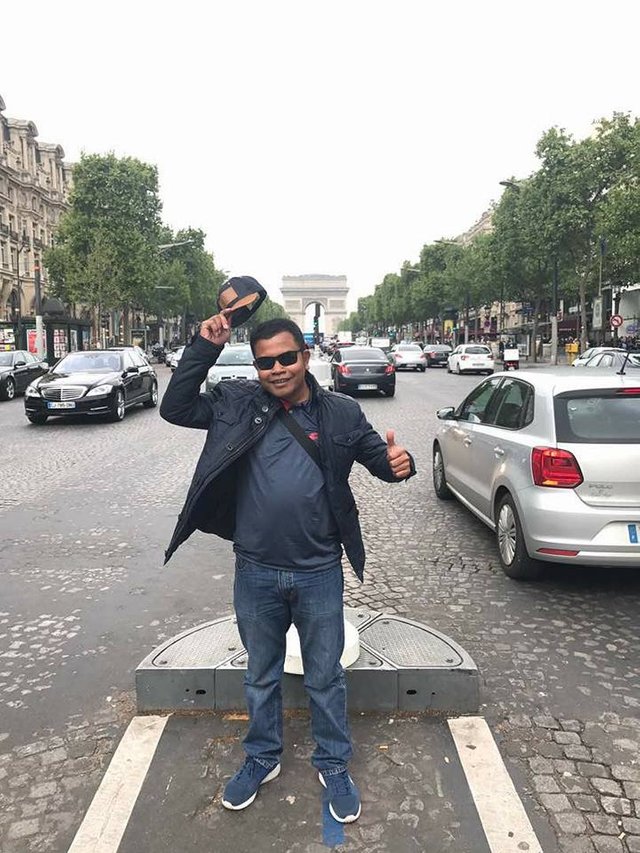 [I share my happiness when I was in Paris]
Beside the big match, we could also Manchester City vs Crystal Palace. I hope both game are entertaining. I am glad to watch a game with many goals. Hopefully, Mane, Salah, Firmino, Sergio Aguero, De Bruyne and Riyad Mahrez score many goals today.
Liverpool is on fire, Man United must be aware of losing many goals today. I don't know if Markus Rashford would play the game following his back injury. If no Rashford, The Red Devils isn't confident.
Manchester City is also on fire after hammering Aston Villa 6-1 few days ago. I think City will also beat Crystal Palace with many goals today. Aguero may score the first City's goal.
I hope everything is going well and Liverpool may win over Manchester United. Happy weekend for all of you!