Brazilian Bruno Dybal just arrived in Aceh to play for Persiraja this season. Dybal was used to play Brazil under 20, now he is 25 years old. I am glad to know that he is a quality player. I believe he could help Persiraja to win over their opponents.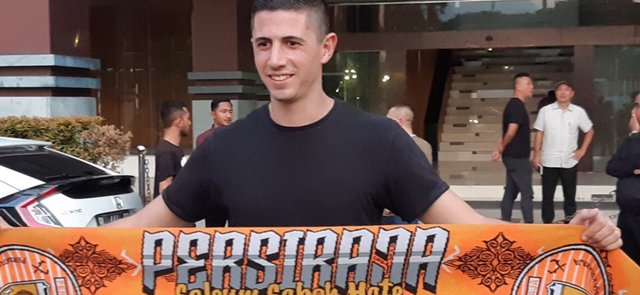 I think he could adapt well in Aceh since he is a Brazilian, a tropical country, just like us. Aceh is a province surrounded by sea, and has thick rain forrest in the middle. More or less is same like Brazil.
He plays as attacking midfielder. I think this is a central position to set such quality player. Bruno Dybal would show his best skill for Persiraja and supporters.
Previously he played for Samut Sakhon SC in Thailand. After playing for Thai club, he is now to join Persiraja Banda Aceh.
I am pretty sure, Dybal would be able to grow more much better in the future.