Football fans is getting increase in number day by day. The more number of fans and supporters has made the football business more attractive to investors.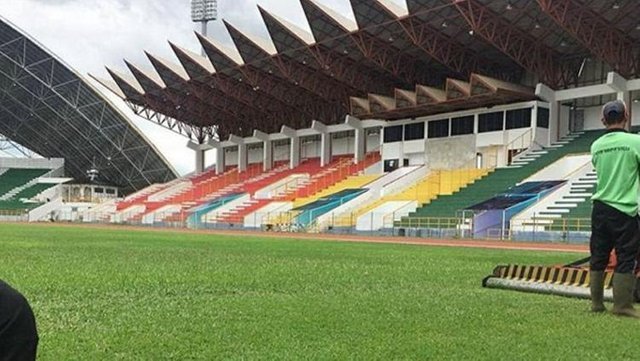 Source
So that most football clubs expand their stadiums to accommodate more fans while increasing the coffers of the club's profits.
Liverpool is no exception, they will expand Anfield Stadium as well. When this stadium is completed expanding, the capacity will increase and accomodate more fans to watch their games.
Anfield is one of biggest stadium in the Premier League. It's behind Old Trafford and Tottenham Hotspur Stadium.
Expanding the stadium not only happened in European leagues, but also in Indonesia. In fact, in Aceh a huge stadium has been constructed with a capacity of 40,000 seats. The stadium is Harapan Bangsa Stadium.
The more famous a club is, the more capacity the stadium they need to have.
BAHASA
Semakin hari fan sepakbola di dunia semakin banyak. Banyaknya fan dan supporter telah menjadikan bisnis sepakbola semakin menarik bagi para investor.
Sehingga klub-klub sepabola di dunia melebarkan stadium-stadium mereka untuk menampung lebih banyak fan sekaligus menambah pundi-pundi keuntungan klub.
Tak terkecuali Liverpool, klub ini juga akan melebarkan Anfield Stadium. Apabila stadium ini selesai dibangun, maka kapasitasnya bertambah banyak. Saya senang apabila kapasitas stadium Liverpool ini bertambah, maka banyak fan akan tertampung untuk menonton langsung setiap pertandingan Liverpool.
Anfield adalah sebuah stadium yang sangat luas di Liga Inggris. Hanya kalah dari Old Trafford dan Tottenham Hotspur Stadium.
Expanding stadium ini bukan hanya terjadi di liga-liga negara Eropa, tetapi juga stadium di Indonesia. Bahkan, di Aceh telah dibangun stadium yang sangat besar dengan kapasitas 40,000 seats. Stadium tersebut adalah Harapan Bangsa Stadium.
Semakin maju sebuah klub, maka semakin luas stadium yang mereka butuhkan.