What a fabulous strike! Jones scored an absolutely beautiful goal ~ the only goal ~ to win over Everton in FA Cup third round 2019-2020 at Anfield stadium. I was so surprised that the young player, Jones has such quality of skills. His mobility and dribbling skills are awesome. He moved everywhere, to defend and to attack though he is a midfielder.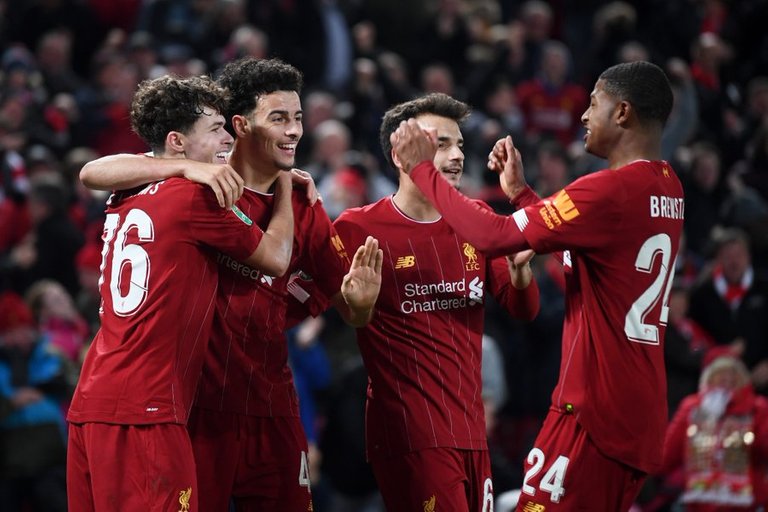 Source
How lucky Liverpool is to have such talented player. I believe coach Jurgen Klopp has already found another member of first team. For sure he would play Curtis Julian Jones more minutes in the future.
Today is his day! He's named as Man-of-the-Match of the game. I could imagine how happy he is. A youngster just had scored the only goals to give victory for his team, Liverpool.
Hopefully this young Englishman (18 years old) will shine as a bright star in the future. He would be backbone of Liverpool and England. I am pretty sure he would play for longer time for The Reds.

Source
And not only Liverpool are happy with his performance but also England. And you know, nowadays England have so many high talented young players with outstanding skills.