I am watching the match of Liverpool against Manchester United live on television. Here Indonesia is 00.30 in the morning. I look Liverpool are playing very well and consistent. They could attack effectively and defend very well too.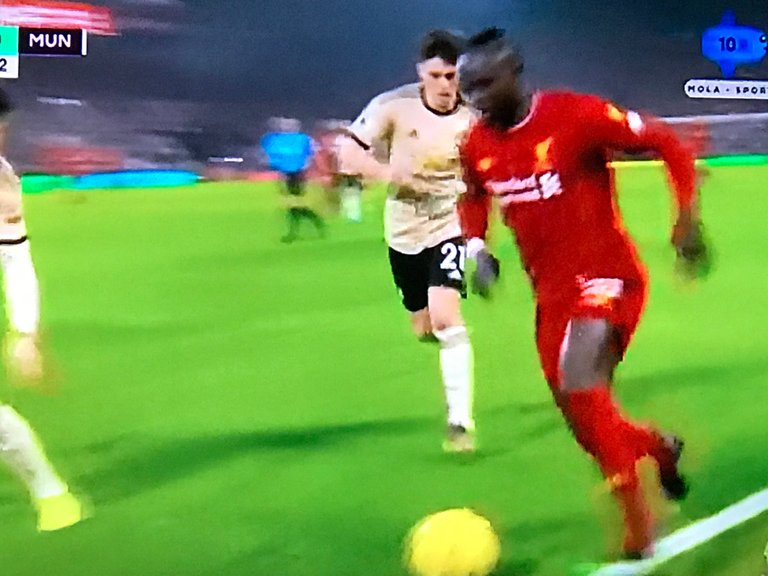 [I shot the picture on TV screen)
Now Liverpool lead the game with score 1-0. I think Liverpool still have a chance to win the game. It's second half now. I believe MSF (Mane, Salah and Firmino) would score more goals.
I hope Liverpool continue unbeaten to make them easier winning the EFL title this season.
Manchester United should defend very well if they do not want lost many goals. I am proud of De Gea. He saved some great shot. He is confident, it's for Man United.
Let's watch the game and hopefully Liverpool get 3 points at Anfield today.