Usually a new manager creates a new nuance at a club. A new manager is expected to provide better results for a football club. Recently, Tottenham Hotspur signed Jose Mourinho as the new manager after they sacked Pochettino.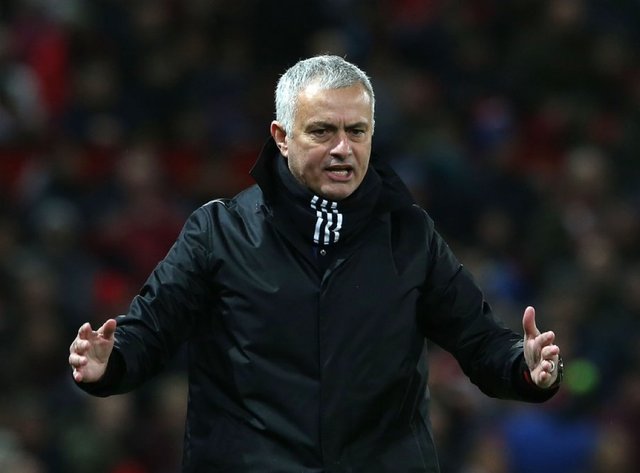 Source
Interestingly, Jose Mourinho has won a number of games for Tottenham Hotspur. Mourinho has made some change for Spurs.
Another shocking news came from Arsenal. They just sacked Unai Emery as their manager. At the moment, Arsenal manager position is vacant, they need a new manager - a tactic man who will bring victory and change to Arsenal.
Because Emery was sacked, Manchester City were in danger of losing Michel Arteta. Because reportedly, Arsenal is one of the candidates for Emery replacement. I'm sure City will mind releasing Arteta. But for Arteta this is the best opportunity to show his ability as a manager. Moreover, Arteta was used to be Arsenal player.
New managers in Premier League will bring a new enthusiasm to a club. The new managers will create new nuance, which as a whole will change the competition map in the Premier League.
BAHASA
Seorang manajer baru biasanya membawa nuansa baru, yang diharapkan memberikan hasil yang lebih baik bagi sebuah klub sepakbola. Baru-baru ini, Tottenham Hotspur mengontrak Jose Mourinho sebagai pelatih baru setelah mereka memecat Pochettino.
Menariknya, Jose Mourinho langsung memberikan sejumlah kemenangan bagi Tottenham Hotspur. Mourinho terbukti membawa perubahan bagi Spurs.
Kabar mengejutkan lainnya datang dari Arsenal. Mereka baru saja memecat Unai Emery sebagai manager mereka. Saat ini posisi manager Arsenal sedang kosong, mereka membutuhkan seorang manager baru. Seorang juru taktik yang akan membawa kemenangan dan perubahan bagi Arsenal.
Gara-gara Emery dipecat, Manchester City pun terancam kehilangan Michel Arteta. Karena kabarnya, Arsenal salah satu kandidat peganti Emery. Saya yakin City akan keberatan melepaskan Arteta. Tetapi bagi Arteta ini adalah kesempatan terbaik untuk menunjukkan kemampuannya sebagai seorang manager. Apalagi, Arteta pernah menjadi pemain Arsenal.
Manager-manager baru akan membawa semangat baru bagi sebuah klub. Manager baru adalah nuansa baru, yang secara keseluruhan akan merubah peta persaingan di Premier League.