Persiraja Banda Aceh has been promoted to Indonesia League 1. So that Persiraja is expected to sign a number of foreign players like Antonio Teles or Alvin Kie who played for Persiraja in 2006-2007.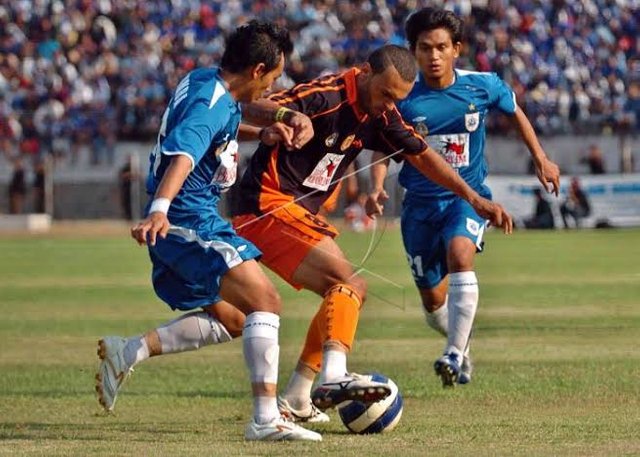 Source
I remember in 2006 when Persiraja played in League 1, Antonio Teles was a very talented foreign player. Teles is a Brazilian and was born in Rio de Jeniero. At that time, while watching the Persiraja match at Harapan Bangsa Stadium, I was looking forward to the actions of Teles and Alvin Kie. Alvin Kie is from Cyprus.
Antonio Teles was playing as Attacking Midfielder. He played very good. And he was also good at doing free kicks. He scored a number of goals through free kicks.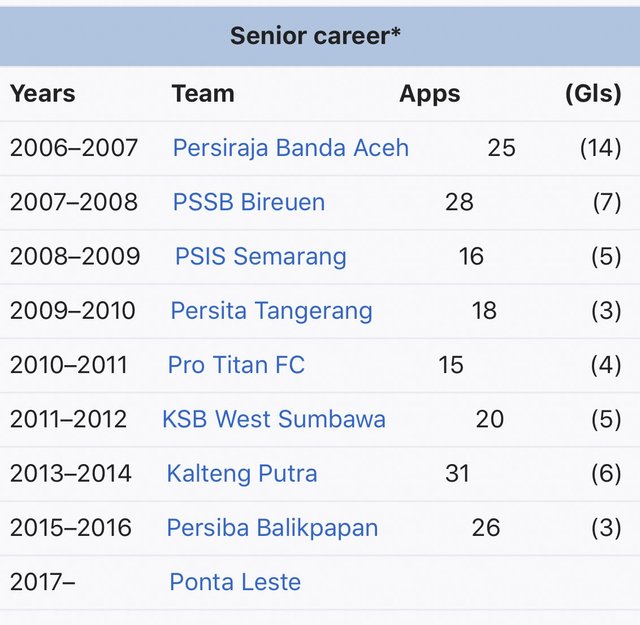 When he arrived in Indonesia, Persiraja is Teles first club. When Persiraja was degradated to League 2, many players move, including Antonio Teles and Alvin Kie.
Now Persiraja has returned to League 1 after beating Sriwijaya FC. I hope Persiraja can sign a number of talented foreign players.
BAHASA
Persiraja Banda Aceh telah promosi ke League 1 Indonesia. Sehingga Persiraja diharapkan dapat membeli sejumlah pemain asing sekaliber Antonio Teles atau Alvin Kie.
Saya ingat pada tahun 2006 ketika Persiraja bermain di League 1, Antonio Teles adalah pemain asing yang sangat bagus. Teles berasal dari Brazil dan lahir di Rio de Jeniero. Kala itu, saat menonton pertandingan Persiraja di Stadion Harapan Bangsa, saya sangat menantikan aksi-aksi Teles maupun Alvin Kie.
Selain lihai mengolah si kulit bundar, Teles juga lihai dalam melakukan tendangan Free Kick. Banyak gol tercipta melalui tendangan bebas.
Ketika tiba di Indonesia, Teles pertama kali bermain bersama Persiraja, barulah kemudian Teles dikontrak oleh berbagai klub Liga Indonesia setelah Persiraja degradasi ke League 2.
Persiraja sekarang telah kembali ke League 1 setelah mengalahkan Sriwijaya FC. Saya berharap Persiraja dapat mengontrak sejumlah pemain asing berkualitas.