Raheem Sterling has grown up very well under Coach Pep Guardiola. This former Liverpool player is among the most valuable players in the planet. I am a Liverpool fan and I wish he didn't leave Liverpool to join Man City.
His value now is about 160 millions pounds. It's huge amount of money, I almost couldn't imagine the amount of it. Man City signed him from Liverpool 49 millions pound in 2015.
The picture below shows the most valuable players, Mbappe is the most expensive with the price of 200 million pounds. Among five of them, 3 from Premier League and 2 from France Legue 1.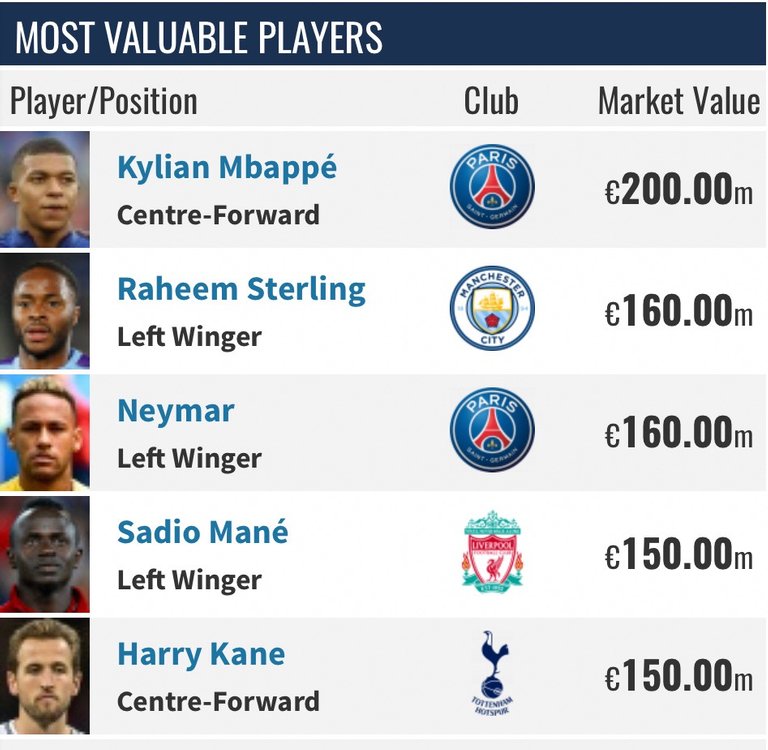 Source
Surely one day, Raheem Steeling would be the best player to win Ballon d'Or in the future. He could still increase his skills and always play in top performance. I think he was lucky to move to City and working under Pep Guardiola, one of the best managers in the world.