I was amazed with the way of Chelsea played against the Citizens. Despite playing at Etihad Stadium, Chelsea showed very strong defending. They even scored the first goal of the match. Chelsea was playing so impressive.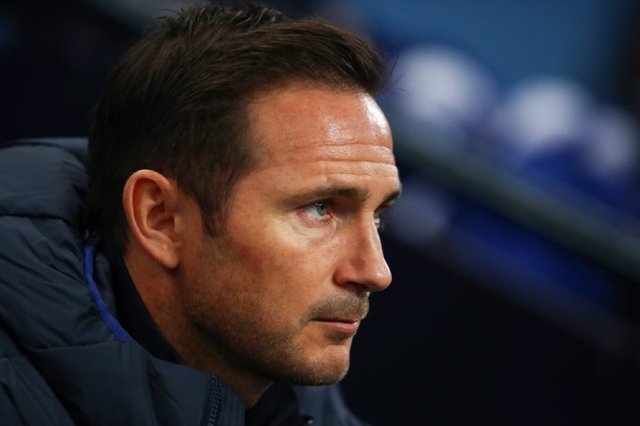 Source
In the Mourinho Era, I liked the style of Chelsea's playing. But now under Frank Lampard's management makes me more impressive.
Interestingly, at this time Chelsea has less world-class players. They only rely on players from the academy. They were forced to promote players from the academy to the first team, because of FIFA sanctions for player transfers. In my opinion, this sanction is actually beneficial for these young players, because they are getting more minutes to play.
If Chelsea can continue to play impressive like this, I'm sure Chelsea will be able to compete with big teams like Manchester City and Liverpool. They will be able to talk more in the Premier League this season.
Frank Lampard is a Chelsea legend. I'm sure he will work hard for Chelsea. I am also sure he will succeed as Chelsea manager. I also believe that young players who already had more minutes to play will be star players in the future.
BAHASA
Saya terkesima dengan Chelsea saat melawan The Citizens. Walaupun bermain di Etihad Stadium, Chelsea memberikan perlawanan yang sangat kuat. Bahkan mereka mencetak gol pertama pada pertandingan tersebut. Chelsea bermain impresif.
Di Era Mourinho, saya menyukai gaya permainan Chelsea. Tapi sekarang di bawah asuhan Frank Lampard, saya melihat permainan Chelsea sangat impresif.
Yang menarik adalah, saat ini Chelsea tidak diperkuat oleh pemain-pemain kelas dunia. Mereka hanya mengandalkan pemain dari akademi. Mereka terpaksa mempromosikan pemain dari akademi ke tim utama, karena karena terkena sanksi FIFA untuk transfer pemain. Menurut saya, sanksi ini malah menguntungkan bagi pemain-pemain muda tersebut, karena mereka mendapatkan menit bermain lebih banyak.
Apabila Chelsea dapat terus bermain impresif seperti ini, saya yakin Chelsea akan dapat bersaing dengan tim-tim kuat seperti Manchester City dan Liverpool. Mereka akan dapat berbicara lebih banyak di Liga Inggris pada musim ini.
Frank Lampard adalah legenda Chelsea. Saya yakin dia akan berkerja keras untuk Chelsea. Saya yakin dia akan sukses sebagai manajer Chelsea. Pemain-pemain muda yang diandalkan oleh Lampard, mereka juga saya yakini akan menjadi pemain-pemain bintang di masa depan.