I think none to stop Liverpool this season. We can see how they play, it is like total football. They are so strong, quick and showing great team work. I just watched the game against Tottenham Hotspur. They posssed the ball all the time.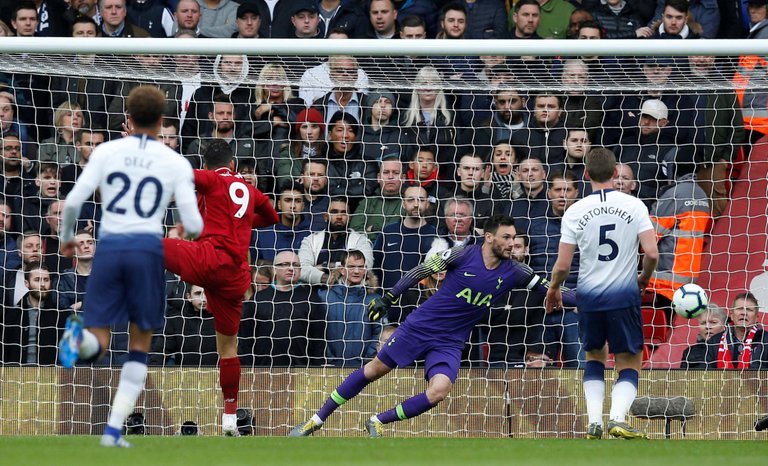 Source
I have no doubt Liverpool would lift Premier League trophy this season. Coach Klopp and his boys will make a history for The Reds.
A goal by Firmino is enough for The Reds to lead the table, to have 17 points gap now with Manchester City. I think City is better to focus on Champions League just let Liverpool win EPL.
They are on fire and still unbeaten to date. Who would beat them? I think none, unless Manchester City's able to play very well at Etihad Stadium to host Liverpool. Is it going to happen? It's still uncertain.
As a Liverpool fan, I just want to watch Liverpool unbeaten until the end of season and lift EPL trophy. What do you think?