Yeah, Minamino, the star from Japan just arrived in Melwood training facility. I am so glad that finally a star from Asian country joined Liverpool, the Club World Cup winner 2019.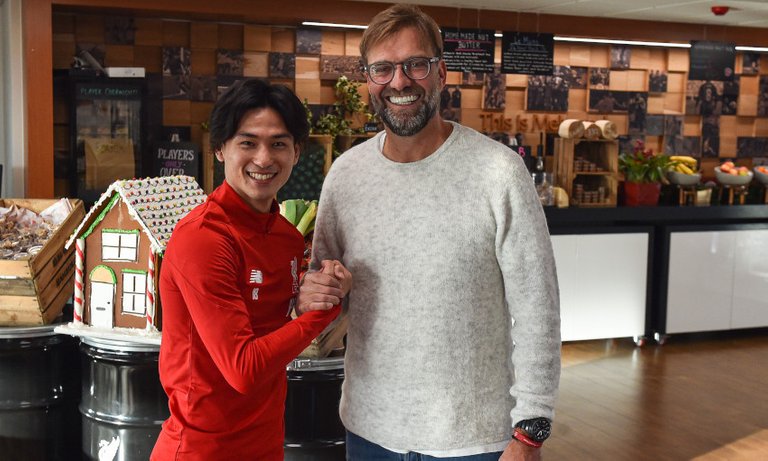 Source
I believe Minamino could adapt very well and quickly at Melwood and Anfield. He is a skillful player. Liverpool may have a good service from him to win English Premier League and Champions League as well.
He was a star of Salzburg. He was playing so impressive against Liverpool that could attract Klopp's attention. And I am also convinced that Klopp was right to sign him.
Not only for his skill but also for the selling of merchandise in Japan and other Asian countries. The Reds would get double benefit. So no worried to have him at the club.
However, Minamino should show his talent and skill in the field. He has to prove himself that he is valuable for the team to win the titles. Hopefully, he would be successful in England and become the bright star from the East.