I'm not a fan of Tottenham Hotspur, but I like Mourinho. So, I hope Spurs could win the game against Olympiakos. Moreover, the match will be held at the home of Spurs in North London.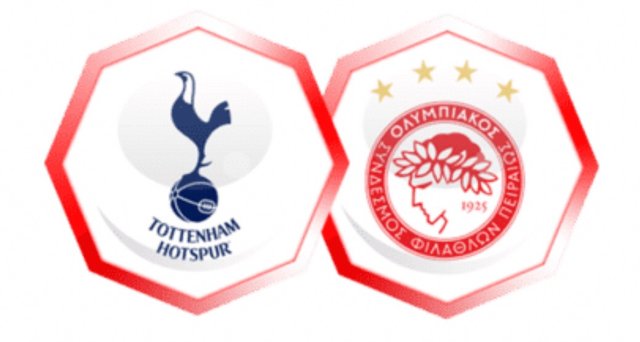 Source
This match is first home game for Mourinho, Spurs' new manager. I am sure, Mourinho will present a victory for Spurs. He will play the best tactics to add Spurs' points in Champions League group B. Currently the Spurs collect 7 points already.
Mourinho will play top players like Harry Kane, Son and Lucas Moura. They would be the main pillars of Tottenham Hotspur to defeat Olympiacos. Millions of fans of Spurs around the world look forward to Mourinho's progress with their favorite team.
However, I wish Mourinho success with Spurs and lead Spurs to win a number of titles. And I hope Mourinho can win more matches in the Premier League.
I predict Spurs would win 3-1 over Olympiakos. Harry Kane will probably score the first goal for Spurs.
BAHASA
Saya bukan seorang fan Tottenham Hotspur, tetapi saya suka kepada Mourinho. Sehingga, saya berharap Spurs dapat memenangi laga tersebut. Apalagi laga Spurs vs Olympiakos diadakan di kandang Spurs.
Laga ini juga menjadi laga kandang pertama bagi Mourinho, manajer baru Spurs. Saya yakin, Mourinho akan mempersembahkan kemenangan bagi Spurs. Ia akan meracik taktik terbaik untuk menambah poin Spurs di grup B Liga Champions. Saat ini Spurs mengoleksi 7 poin.
Mourinho akan memainkan pemain-pemain andalan seperti Harry Kane, Son dan Lucas Moura. Mereka menjadi pilar utama Spurs untuk mengalahkan Olympiakos. Fan Spurs di seluruh dunia menantikan kiprah Mourinho bersama tim favorit mereka.
Bagaimanapun, saya berharap Mourinho sukses bersama Spurs dan membawa Spurs meraih sejumlah title juara. Dan saya berharap Mourinho dapat memenangkan lebih banyak lagi pertandingan di Premier League.
Saat menjamu Olympiakos besok, saya memprediksi Spurs menang dengan skor 3-1. Harry Kane mungkin akan mencetak gol pertama bagi Spurs.