Are you worried about SPORTS tokens falling price? BURN some of them!
The token economy is stark and recurring. A new token comes out, you get something in the airdrop or as one of the first users, and....you stake your tokens or sell those. Most of the time, the sooner you sell the tokens, the more STEEM you will get from them. So why not get rid of them, right? Good point, because most of the tokens will fall with their price!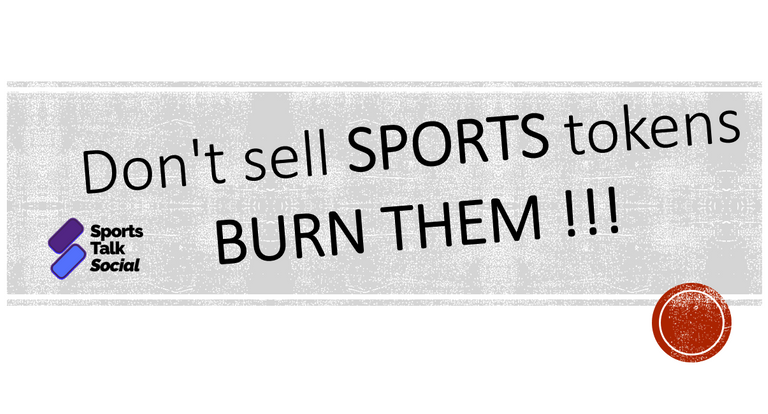 But this may change if there is a big demand for a token because of its intrinsic value. For example, Q token from @qurator, which sends STEEM dividend holders, is quite unique. And those who jumped on the train early got it for 1 STEEM per 1 Q. Where is the price now? Somewhere between 2.4 - 3 STEEM, most of the time.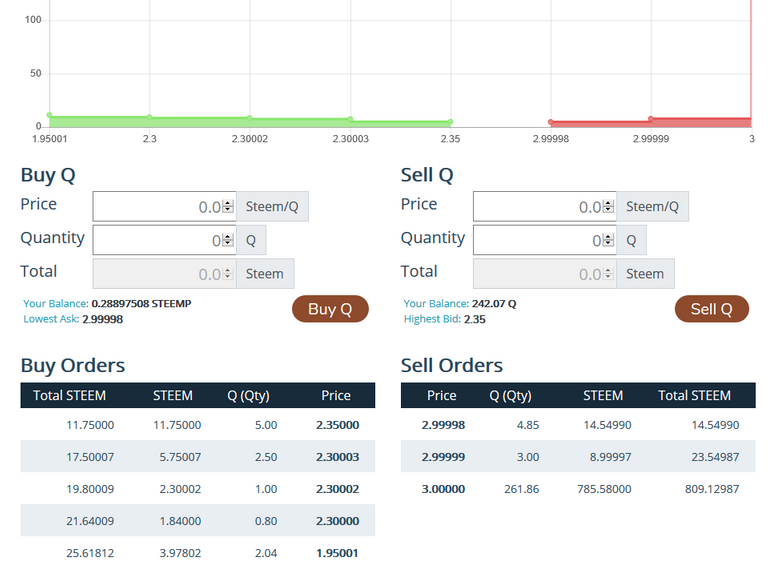 But not all of the tokens are that wanted and profitable. The price of most tokens drops over time, people get them on call for free (BEER, COFFEE, TRDO) and then get rid of them.
SportsTalkSocial.com and its SPORTS token
As some of you know, I really like this tribe. But also its price begins to decrease, the predominance of sellers is visible. But there is a chance that this could stop and turn around, with your help!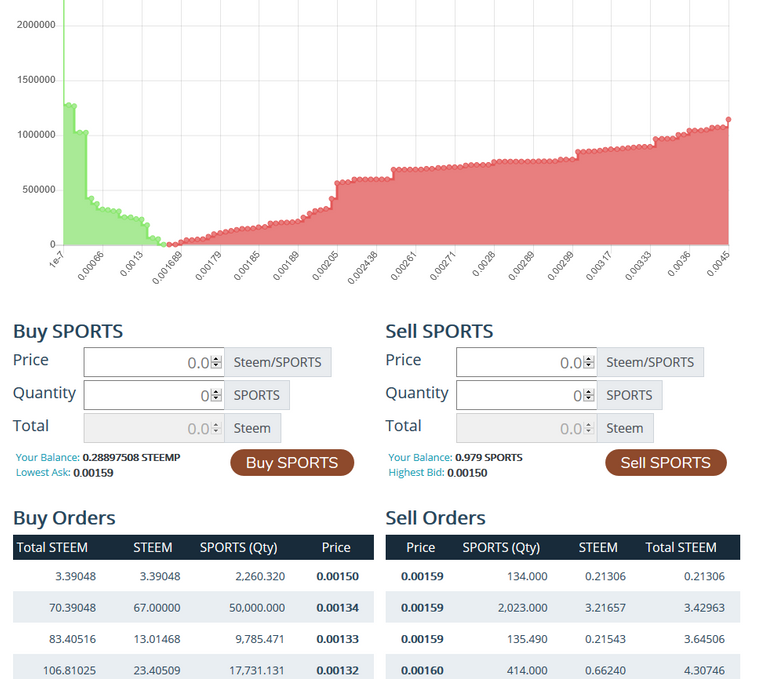 But how to make the token scarce? Burn them!
Just as the Binance exchange started this model with their BNB tokens, coin burning logically reduces their number in circulation, thereby reducing the předominance of the token supply.
How to do it?
Promote your article with @sportsvoter bid bot with up to 10,000 SPORTS and you will do something for SPORTS token and also for your profit.
You have two options here:
Send your SPORTS tokens using https://steem-engine.com to the @sportsvoter account and put your article link to the memo
Go to https://steembottracker.com/ and use the @sportsvoter bid bot.


Step 1: This is how you send your SPORTS tokens to @sportsvoter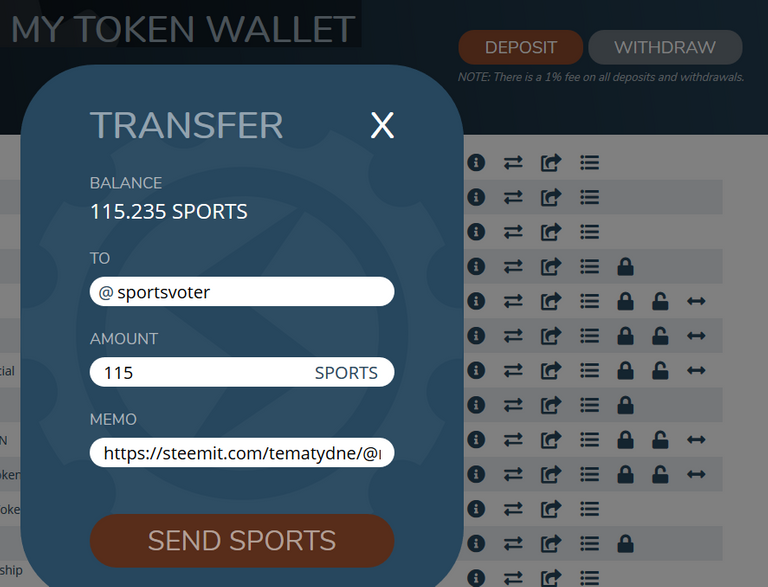 Step 2
What will happen then? Your article will be upvoted and you will receive SP + STEEM + SBD. The reward ratio is between 0-20%, so you will not lose anything, you can only profit. And you will profit twice because your other SPORTS tokens (maybe the staked ones) will not lose their value.
---
---