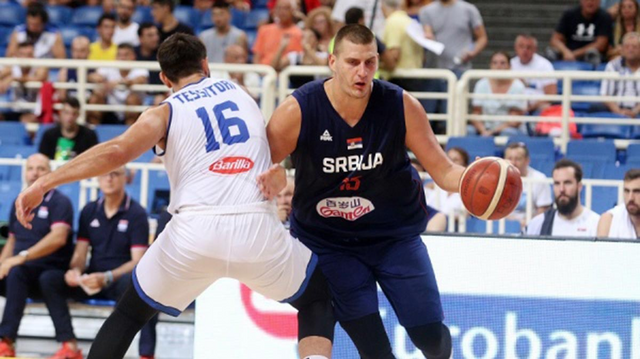 Source
Serbia beat Italy, 96-64, at the 2019 Acropolis Tournament in Athens, Greece as part of the two-team preparation for the 2019 FIBA World Cup.
Nikola Jokic led by 20 points, while Bogdan Bogdanovic added 15 points for the Serbian squad, facing their group in the Group D of the World Cup in China.
Boban Marjanovic, Marko Guduric, and Nemenja Bjelica all beat 13 markers.
On the Italians side, Marco Belinelli served as the top scorer with 16 points, and Alessandro Gentile assisted 11.
The two European powerhouse teams will also take over Gilas Philippines, where the Pinoy cagers and Italy will meet on August 31, while Serbia on September 2.
The Serbs dominated the game in which they dropped 13 three-pointers against the Italians.